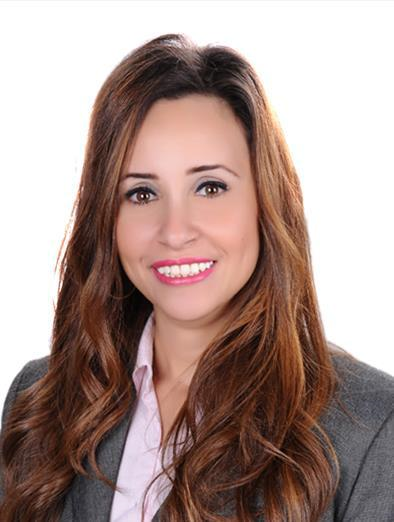 Dr. Alshaymaa Amin Zaki El-Bahy is a Lecturer of Pharmacology and Toxicology in Heliopolis University for Sustainable Development since February 2015. She is also the Quality Assurance Manager Deputy at the same university.
Dr. El-Bahy earned her bachelor's degree in Cairo University in 2004, her master's in Pharmacology and Toxicology in 2009 in the German University in Cairo. In 2012, she received her PhD in Pharmacology and Toxicology in the German University in Cairo as well. She also completed a Diploma in Total Quality Management in the American university in Cairo in November 2016.
She has been a Teaching Assistant in the German University in Cairo from September 2005 until October 2009. She taught a number of academic courses including Pharmacology, Clinical Pharmacy, and Medical Terminology. She was promoted to an Assistant Lecturer, then a Senior Assistant Lecturer, and finally a Pharmacology Lecturer in 2013.
Dr. El-Bahy has contributed in many research activities including:
 – Co-supervising master's and PhD students in Ain-Shams University, Cairo University, and the German University in Cairo.
– Joining various research projects in the National Center for Radiation Research and Technology (NCRRT) and the Research and Development Center at Heliopolis University.
 She also participated as a guest speaker in a number of national and international conferences such as:
– The Molecular Biochemistry Conference in Heliopolis University, in which she delivered a speech about New and Non-Traditional Therapy: Understanding the Biochemistry and Molecular Biology behind in November 2015.
–  invited as a guest speaker in; Istanbul International Forum in March 2012, Torino International Forum on Laboratory Medicine in April 2012, The Second World Congress on Virology in Las Vegas in August 2012.
She attended many conferences and training courses such as:
The International Training Academy Conference (ITA 2018) with a speech under the title "The art of Etiquette in Medical Profession."
Self-Assessment of Organizations training organized by the National Authority of Quality Assurance of Education (NAQAAE) in 2017.
Real Time PCR in the National Center for Research and Radiation Technology (NCRRT) in March 2016.
New and Non-Traditional Therapy Conference: Understanding the Biochemistry and Molecular Biology Behind in November 2015.
The 8th Arab Diabetes Forum in September 2017.
The 14th Annual Conference of Diabetes Gut and Liver.
The 56th Annual Conference of the Egyptian Society of Pharmacology and Experimental Therapeutics, Workshop on Behavior Pharmacology in January 2017.
The International Union of Toxicology (IUTOX) Congress held in Barcelona in July 2010.
 In recognition of her significant research efforts, Dr. El-Bahy's biography was published in the 30th Pearl Anniversary Edition of Who's Who in the World.
Dr. El-Bahy is an Etiquette Expert and Image Consultant. She presented many seminars in different strategic and cultural places like Wadi El-Nile Hospital, El-Sawy Culture Wheel, the Art Academy, the British Academy, and Al- Hosary Mosque. She delivered etiquette workshops and courses in Heliopolis University and also in different educational centers and nurseries for children and adults.
In addition, she appeared in different TV and radio programs like CBC Sahebet Al Sa'ada Show, ON TV, Sada Elbalad, Al-Mehwar, Rotana Masria, Nile News, Dream TV, Nile Variety, Egypt Satellite Channel, Nogoom FM, and Nagham FM. She wrote articles in different magazines and newspapers such as Tahrir News, Almasry Alyoum, and Sabah Elkhier.
Dr. El-Bahy is a Certified Master Neuro Linguistic Programming Practitioner (NLP), a Master Timeline Therapy Practitioner by the American Board of NLP, and Accessing Personal Genius (meta-states) Practitioner certified by the Neuro-Semantics Association. She is also a Life Coach and Co-trainer. She is socially active as a Member of the Rotary Foundation. She organized medical caravans, fund raising programs, and community service activities.
 She has many scholarly publications that include:
"Diabetex; A Novel Approach for Diabetic Wound Healing," Journal of Life Sciences, 207 (2018) 332–339.
"Regression of Murine Ehrlich Ascites Carcinoma Using Tumor-Targeting Salmonella Comparison with the Effect of the Anticancer Drug Doxorubicin". Journal of Advances in Cancer: Research & Treatment, Alshaymaa A. El-Bahy, Khaled Abou-Aisha, Eman Noaman and Laila G. Mahran (2013)
"Antiapoptotic effect of DDB against hepatic ischemia-reperfusio injury," Journal of Toxicological Sciences ; El-Bahy AA, Kassem LA, Heikal OA and Mahran LG (2011): J Toxicol Sci. Apr;36(2):145-54.
Abstract published in the IUOTOX Congress held in Barcelona as a poster presentation from July 19-23 2010.
Abstract published in the EASL held in Copenhagen as a poster presentation in April 2009.