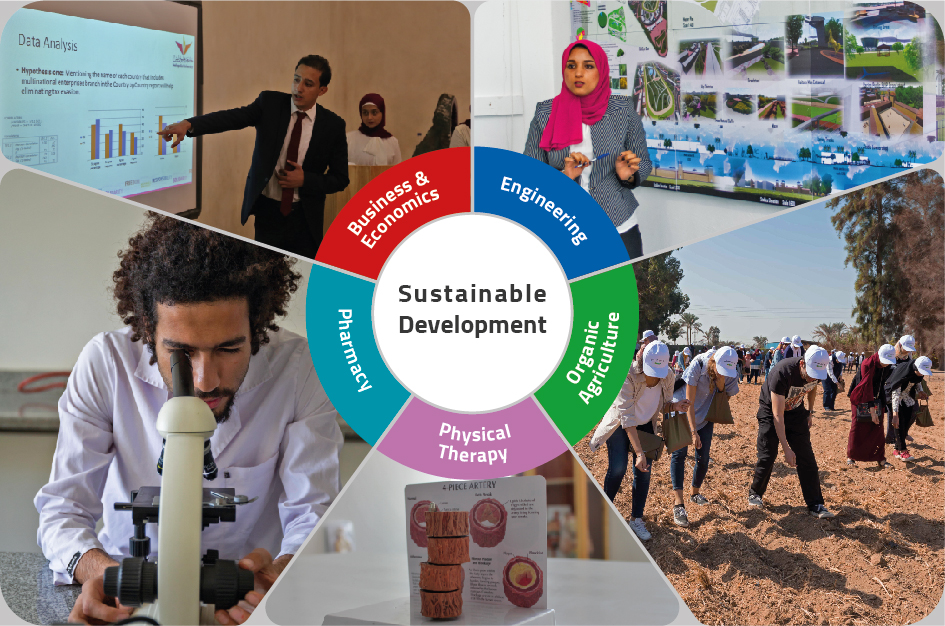 Heliopolis University for Sustainable Development offers five degree-granting faculties:
The five faculties offer students new models in business and economics, innovative engineering solutions, cutting-edge organic agriculture applications, and comprehensive health care. Teaching is geared towards sustainable development through advanced dynamic curricula, developed in partnership with international educational and research institutions.
The five faculties create an optimal modern learning environment with a high standard of education by providing:
Modern infrastructural and instructional facilities
Prominent faculty members
Small student-faculty ratios
Technology-equipped classrooms
World-class equipped laboratories
Eminent student exchange programs
All degree programs are accredited and based on the credit hour system, easily transferable into the European Credit Transfer System (ECTS), which allows for international mobility.
Graduates of all faculties are specifically qualified to work on environmental issues in all fields and eligible for postgraduate studies in Egypt and/or abroad.