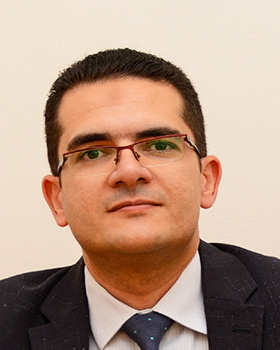 Ahmed Abulsoud is an Associate Professor of Biochemistry at the Faculty of Pharmacy, Heliopolis University for Sustainable Development.
He is also the Quality Assurance Center Manager and a member of the scientific research ethics committee at the university. He is a member of the medical sector scientific plan consolidating the committee of Al-Azhar University (2018-2022).
Dr. Abulsoud earned his bachelor's degree in pharmaceutical sciences and master's and Ph.D. degrees in biochemistry at Al-Azhar University in Cairo. His research interests focus on metabolic syndrome, metabolomics, molecular genetics, and hepatic diseases. He has authored 12 publications and peer-reviewed several research articles.