Heliopolis University for Sustainable Development aims to pioneer the introduction of the concepts and principles of sustainable development to its students and to the Egyptian community at large. Sustainable development is one of the main goals that Egypt is striving to achieve in all aspects of life. Egypt has developed a sustainable development strategy as a foundation for its 2030 Vision.
The challenges of the future – such as climate change, resource scarcity, population growth, extreme poverty, food security – need innovative, problem-solving solutions. Heliopolis University is committed to face these challenges and has declared sustainable development to be its overall guiding principle.
Empowering Young People
At Heliopolis University, we empower our students to be the champions of sustainable development in different spheres of life. We provide a place where new ideas meet fertile ground for research and teaching. Education at Heliopolis University combines teaching, research, and practice with a uniquely humanistic Core Program, developing curious and creative minds that can reflect and act to shape a better future.
Why HU?
– Fully-accredited Academic Programs
– Partnerships with International Universities and Institutions
– Research-based University
– Green Campus
– State-of-the-Art Facilities
– Meaningful, Rich, and Exciting Student Activities
– Space of Culture Unique Program
– Diverse Training, Internship, and Employment Opportunities
– Professional Support to Students' Sustainable Startups through HU Entrepreneurship Center for Social Impact (ECSI)
Faculties
Heliopolis University for Sustainable Development offers five degree-granting faculties:
Business and Economics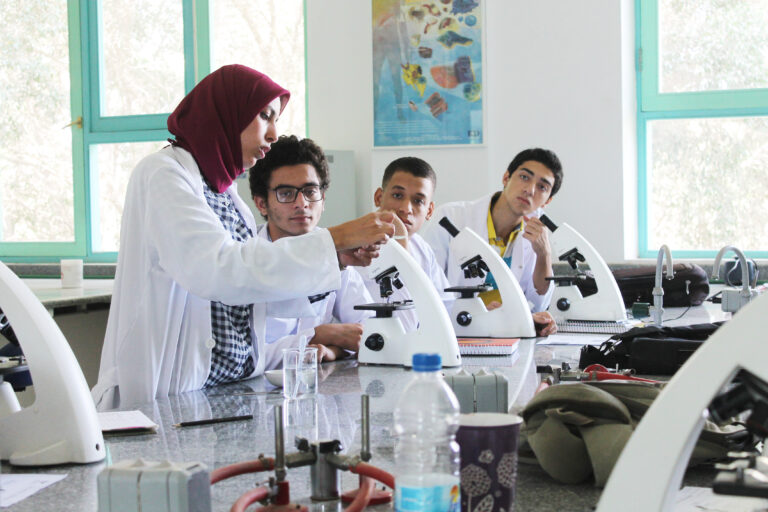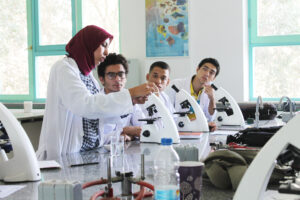 Pharmacy 
Physical Therapy
Engineering
– Water Engineering
– Energy Engineering
– Mechatronics
– Green Architecture
Organic Agriculture
– Organic Crop Production
– Food Processing Technology
Core Program
As an essential part of its holistic approach to education, Heliopolis University offers a unique Core Program that aims to develop students' capacity for innovation and social responsibility through four streams:
– Language, Communication, and Enterprise
– Arts, Culture, Development, and Innovation
– Social Science
– Nature and Community
To get all information you need to enroll your son/daughter in Heliopolis University, we recommend that you visit the pages of admission, transportation, and hostel.
Opportunities for Internships and Studying Abroad
To achieve our vision of deeper inter-cultural communication, HU has established multiple agreements with international universities to exchange students. This Student Exchange Program provides opportunities of internships and training for our students. In addition, they can get the chance to study in these international institutions for a whole semester. These international mobility programs are facilitated by the European credit transfer system (ECTS).
International Partners
Heliopolis University is actively involved in various research projects with prominent national and international universities and institutes in the fields of renewable energy, water, agriculture, mechatronics, biotechnology, pharmacy, and medicine for several years.
Founder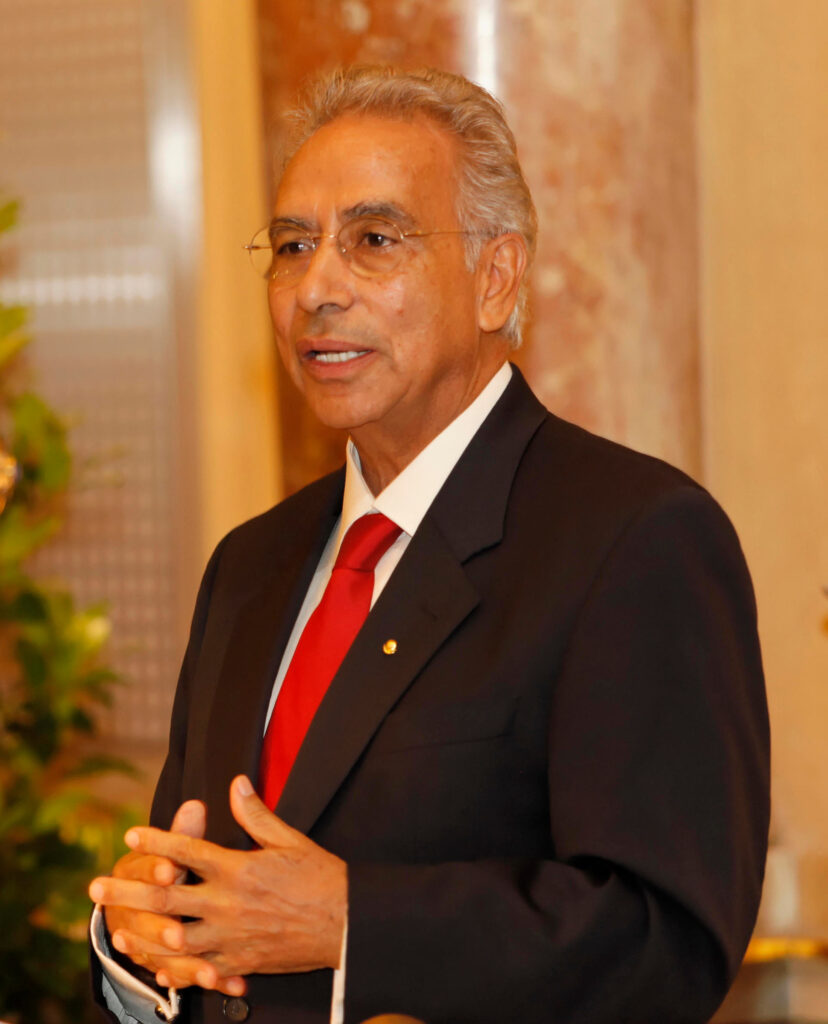 Prof. Dr. Ibrahim Abouleish founded SEKEM in 1977. In 2003, he was awarded the Alternative Nobel Prize honouring his creation of SEKEM as "a 21st century business model which combines commercial success with social and cultural development". In 2012, he received the "Business for Peace Award", the highest distinction given to a businessperson for outstanding business accomplishments.
My vision is to help young people to develop themselves at Heliopolis University, so that they can be activists for the future, carry the idea of sustainable development, this holistic view, and change the world around them."
Prof. Dr. Ibrahim Abouleish