Heliopolis University buildings are surrounded by rich green areas, which provide a healthy environment and an appropriate atmosphere to practise physical exercises. Since we recognize the importance of sports for leading a healthy life and maintaining a physical balance, the university focuses on the development of sporting excellence and active participation in various sports events and competitions.
We provide outstanding opportunities for students and staff members to develop their sports interests and abilities and involve themselves in diverse activities based on their preferences.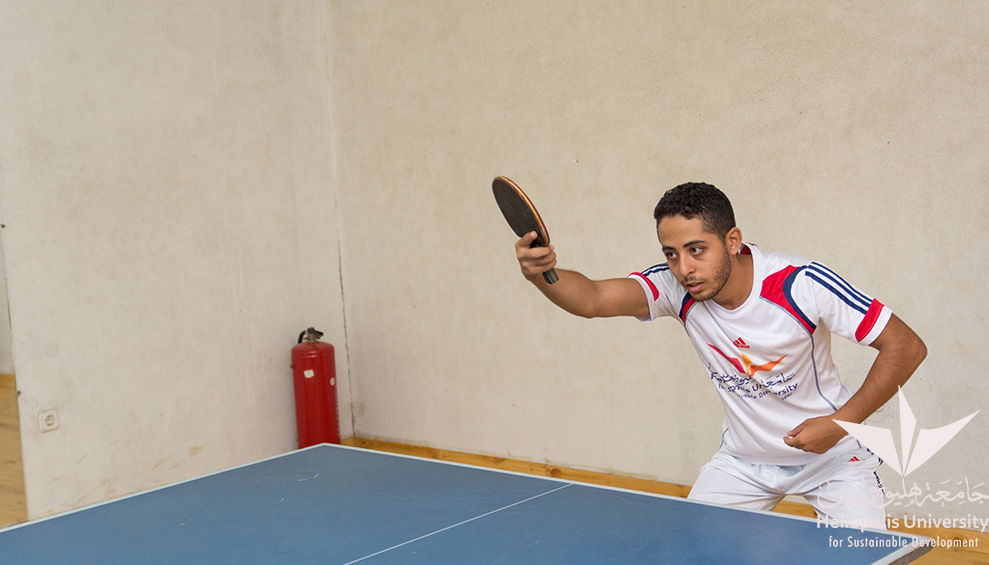 Diverse Sports Facilities
1 Handball Court
1 Basketball Court
1 Football Court (players grass court)
1 Volleyball Court
Outdoor Track and Field
Aerobics and Fitness Classes
Ping Pong Tables
All Sports facilities are equipped with:
Dressing and fitting Rooms and showers.
Individual lockers.
Teams' and players' seating areas.