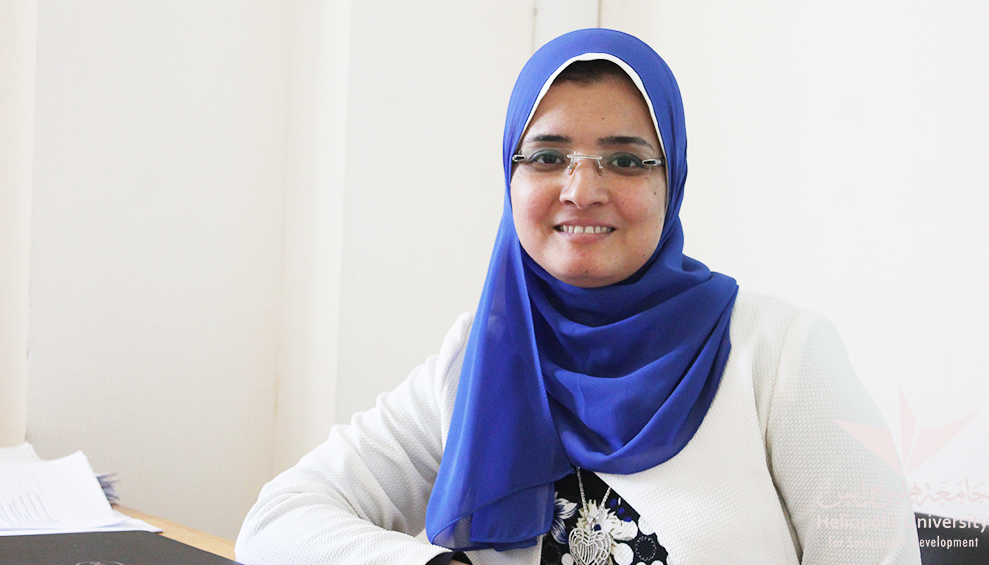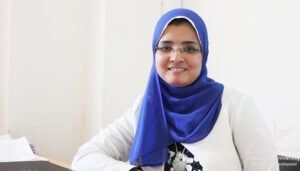 Dr. Asmaa Elbakry is an Associate Professor of Pharmaceutics and Industrial Pharmacy at the Faculty of Pharmacy and Drug Technology, Heliopolis University for Sustainable Development. Dr. Elbakry earned her Bachelor's degree in 1998, her Master's degree in 2004 in Pharmaceutics and Industrial Pharmacy at the Faculty of Pharmacy, Al-Azhar University. She earned her PhD in Pharmaceutical Technology, University of Regensburg, Germany in 2010. She has been promoted to Associate Professor in Al-Azhar University in March 2016. She moved to Heliopolis University in February 2018 to be a Head of Pharmaceutics and Pharmaceutical Technology Department.
Dr. Elbakry research interest focuses on nanotechnology in particular the using of nanoparticles for drug and gene delivery. She is also interested in solubility enhancement of poorly soluble drugs using different techniques like spray congealing and micronization as well as nano particulate system.
Dr. Elbakry is a Certified Pharmacovigilance Specialist accredited from Arab Union of the Manufacturers of Pharmaceuticals and Medical Appliances.
Dr. Elbakry has many scholarly publications that include:
Afaf A Ramadan, Asmaa M Elbakry, Asmaa H Esmaeil, Sahar A Khaleel "Pharmaceutical and pharmacokinetic evaluation of novel rectal mucoadhesive hydrogels containing tolmetin sodium" Journal of Pharmaceutical Investigation, (2017).
Ahmed A. H. Abdellatif, Gamal Zayed, Asmaa El-Bakry, Alaa Zaky, Imran Y.Saleem and Hesham M. Tawfeek " Novel gold nanoparticles coated with somatostatin as a potential delivery system for targeting somatostatin receptors" Journal of Drug Development and Industrial Pharmacy, Vol. 42, No. 11, 1782–1791 (2016).
Asmaa M. Elbakry and Ekram N. Abd Al Haleem "Spray Congealing for Enhancement the Solubility and Pharmacological Activity of Methylprednisolone," Journal of Pharmaceutical Sciences and Pharmacology, Vol. 2, pp.1-13 (2015).
Asmaa M. Elbakry, Ghada H. Elosaily, Ghada E. Yassin, and Alaa A. Zaky '' Design and Assessment of Chlorpheniramine Maleate Sublingual Tablets Using Novel Ternary Phase Superdisintegrants," Journal of American Science, 10(5): 125-134 (2014).
E. Wurster, A. Elbakry, A. Goepferich and M. Breunig: Layer-by-layer assembled gold nanoparticles for the delivery of nucleic acids. In: Nanotechnology for Nucleic Acid Delivery: Methods and Protocols, Humana Press; Springer, Totowa, NJ, S. 171-182 (2013).
Mohamed A. Amin, Asmaa Elbakry, Gamal Zayed, Alaa zaky "Preparation and Evaluation of Nanosuspension for Poorly Soluble Drug to Improve the In Vitro and In Vivo Efficacy," Journal of Life Medicine, Vol. 1, Issue-3, 99-107 (2013).
Elbakry A, Wurster EC, Zaky A, Liebl R, Schindler E, Bauer-Kreisel P, Blunk T, Rachel R, Goepferich A, Breunig M. "Layer-by-layer coated gold nanoparticles: size-dependent delivery of DNA into cells." Small. vol 8(24): 3847-3856 (2012).