Heliopolis University organized its first employment fair that included a number of national and international companies and training centers. The Deans of the three faculties: Dr. Rasha Elkholy, Dean of Engineering, Dr. Omar Ramzy, Dean of Business and Economics, and Dr. Magda Ismail, Dean of Pharmacy and Drug Technology attended the event and had short welcoming speeches in which they encouraged the students to explore the job market through the participating employers.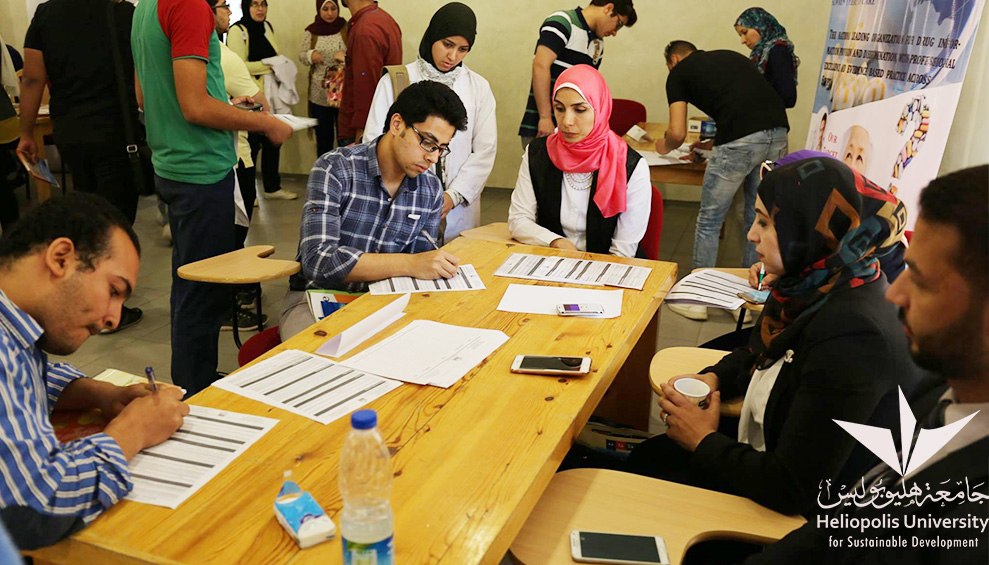 The employers' representatives introduced their businesses and briefed the students about their scope and the programs they arrange to support undergraduates and fresh graduates to be prepared for the job market. The university students were glad to discuss available job opportunities at the participating companies, filling up job applications, and providing CVs.
Finally,  a session was held by Sandy Essam, Human Development specialist at Heliopolis University and Reham Elshazly, Training Coordinator at SEKEM about how to write a professional effective resume and the skills needed to start applying for jobs like interviewing, communication, and presentation skills.
The event was entirely organized by the university students union in collaboration with the university management in Ibn Rushd Hall.