The Department of Basic Sciences provides students with the scientific foundations of the engineering sciences, which are necessary to deepen the understanding of the methods of analysis and conclusion of specialized engineering applications in different engineering departments. The Basic Sciences Department scientifically supervises the following group of courses:
– General Physics
– Engineering Mathematics
– Engineering Mechanics
– Engineering Chemistry
– Social Research and Networking
– Engineering Art
– Operational Statistics
– Community Service Training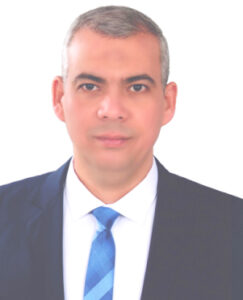 Dr. Mahamoud Younes is an Associate Professor of Mechanical Engineering and Head of the Department of Basic Sciences at the Faculty of Engineering, Heliopolis University for Sustainable Development. Read More..