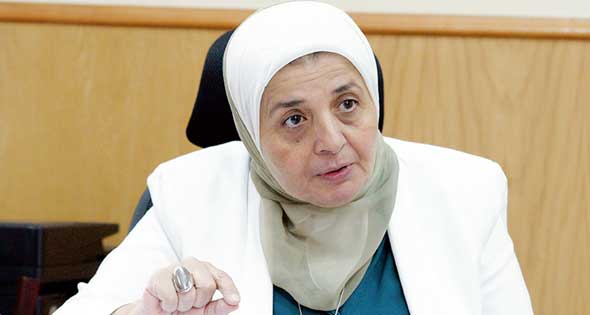 The Board of Directors of the National Authority for Quality Assurance and Accreditation of Education, affiliated with the Prime Minister, headed by Dr. Johansen Eid, Chairman of the Authority, in its session No. 215 held on March 31, 2022, issued new accreditation decisions for a number of educational institutions, especially the Faculty of Engineering at Heliopolis University for Sustainable Development.
The Authority for Quality Assurance and Accreditation of Education and Accreditation of the Prime Minister aims to pay attention to the outputs of education, which is the main pillar for increasing the productivity of human capital and promoting entrepreneurship and technological progress.
According to Dr. Johansen Eid, the President of the Republic's initiatives in various fields of economic, health, social, educational, environmental, and other life all aim at achieving a "dignified life" for citizens, and that the quality of education and access to its outputs to the highest level is one of the strong and sustainable weapons that have an impact on eliminating poverty, achieving sustainable development and bridging the gap. Between education outputs and the labor market by enabling graduates to obtain job opportunities that require their specializations and knowledge.
She added that one of the most important pillars of reaching a qualitative level of education in Egypt, and that the authority is working seriously in accordance with Egypt's 2030 vision, in which the quality of education had a large share of its goals, especially with regard to the need to achieve justice in providing quality education opportunities without discrimination for all Egyptians, and permanent work to improve Infrastructure of education in order to ensure the continuous development of education indicators, development of educational curricula and support of lifelong education programs – as well as empowering teachers by developing teachers' skills and improving their working and life conditions, and continuous work to link the outputs of the education sector with the labor market, especially with regard to the development of technical education and technological education.