Heliopolis University Entrepreneurship center
Announce the updates of the second round of the incubation cycle of Heliopolis University for Sustainable Development (Estdama 2).
With professional trainers, we have succeeded to support to empower entrepreneurs through mentoring and coaching the entrepreneurial framework and turning their ideas into creative startups.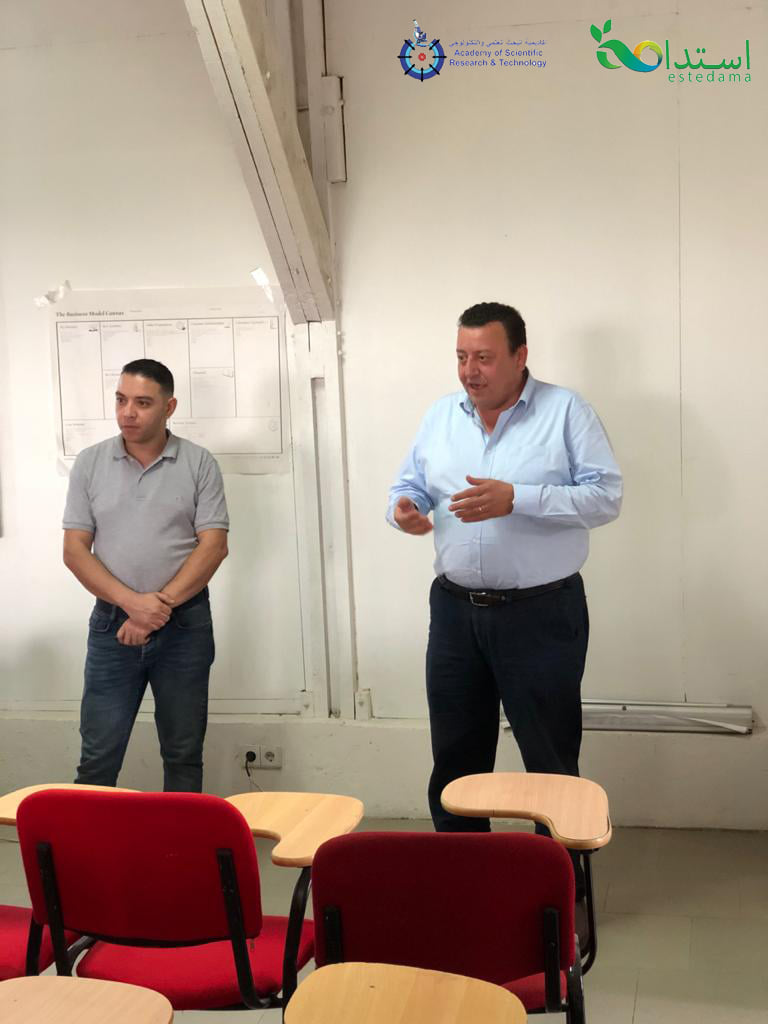 During the first week, Ahmed Korayem, Investment Manager and Shereef AbdelMoneam, Project Manager, GEN Egypt, and Abdelrahman Gouda, Direct- Response Copywriter have participated in the incubation cycle. Ahmed Korayem is an entrepreneur turned academic turned investment manager in the fields of Marketing, Investment, and Entrepreneurship. Shereef AbdelMoneam is a professional Human resources consultant with more than 15 years of experience in Training & Entrepreneurship. Abdelrahman Gouda has years of experience in copywriting in addition to being the founder of two startups: PairUp and Goudali.