Engineering Students of Heliopolis University participate in the ABU Asia-Pacific Robot Contest (ABU Robocon 2018). ABU Robocon is an Asian Oceanian College robot competition, founded in 2002 by Asia-Pacific Broadcasting Union. The contest aims to create friendship among young people with similar interests who will lead their countries in the 21st century, as well as help advance engineering and broadcasting technologies.
As Heliopolis University is keen on keeping its Engineering students updated about the latest technologies related to robotics, it encourages them to participate in such competitions that give them the opportunity for creativity, innovation, and also communication with peers from all over the world.
In the competition robots compete to complete a task within a set period of time. Each year the competition has different topics. Usually the topics are inspired from the culture of the country where the competition is held to create an atmosphere of diversity, creativity, and intercultural dialogue.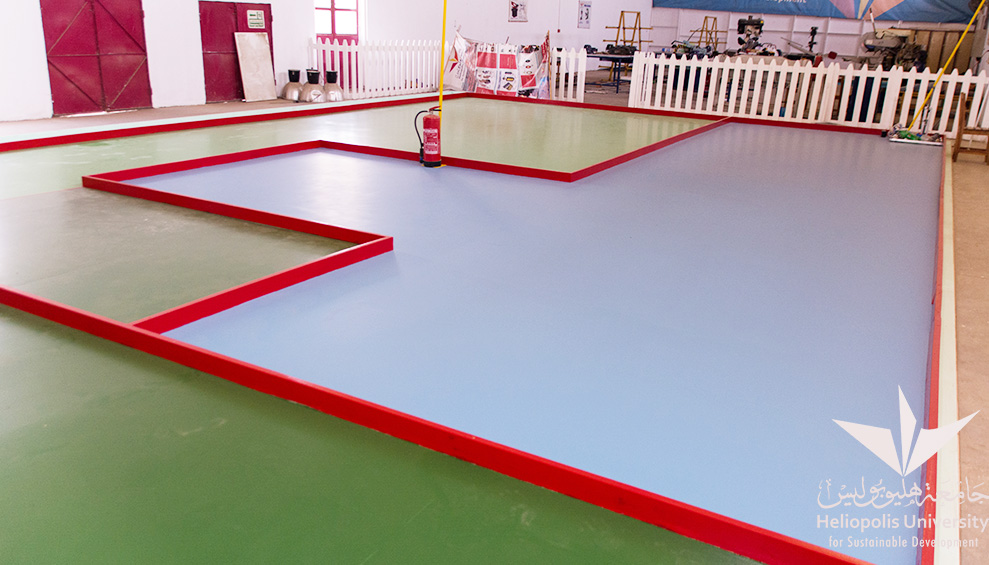 The qualifiers will be held between the Egyptian universities at the Higher Technological Institute in 10th of Ramadan City in July. The winning university team will be traveling to the city of Ninh Binh in Vietnam in August. The theme of the competition comes from a traditional game in ethnic region of Vietnam, namely ném còn (throwing shuttlecock). The goal of the game is to throw the shuttlecocks through the ring at height. In Vietnamese culture, the game is about celebration and making friendship.