"Thank you for the good reception, listening, and encouragement, and we enjoyed your presence with us very much." By this word Al-Awwad and music composer Hazem Shaheen expressed his presence at Hoda Shaarawy Theater among the pioneers of the space of Culture at Heliopolis University today, Monday, February 7, 2022.
Shaheen and his band performed one of the most beautiful evenings at Hoda Shaarawy theater, with unique musical pieces.
He started with a Solo play on the oud named "Hajat Wahshani" and ended with a group piece with his band called "Zikr" from his last album produced by musician Ziad Rahbani to remain a distinct memory. After the end of the beautiful ceremony at Heliopolis University, the audience's minds.

Hazem is an Egyptian composer and composer. He studied music at the Arab Music Institute, the instrumental department, and specialized in the oud.
Shahin graduated in 1999 and started his career as an oud player at the institute, with the Abdo Dagher band, then a musician and teacher at the Oud House, established by Naseer Shamma.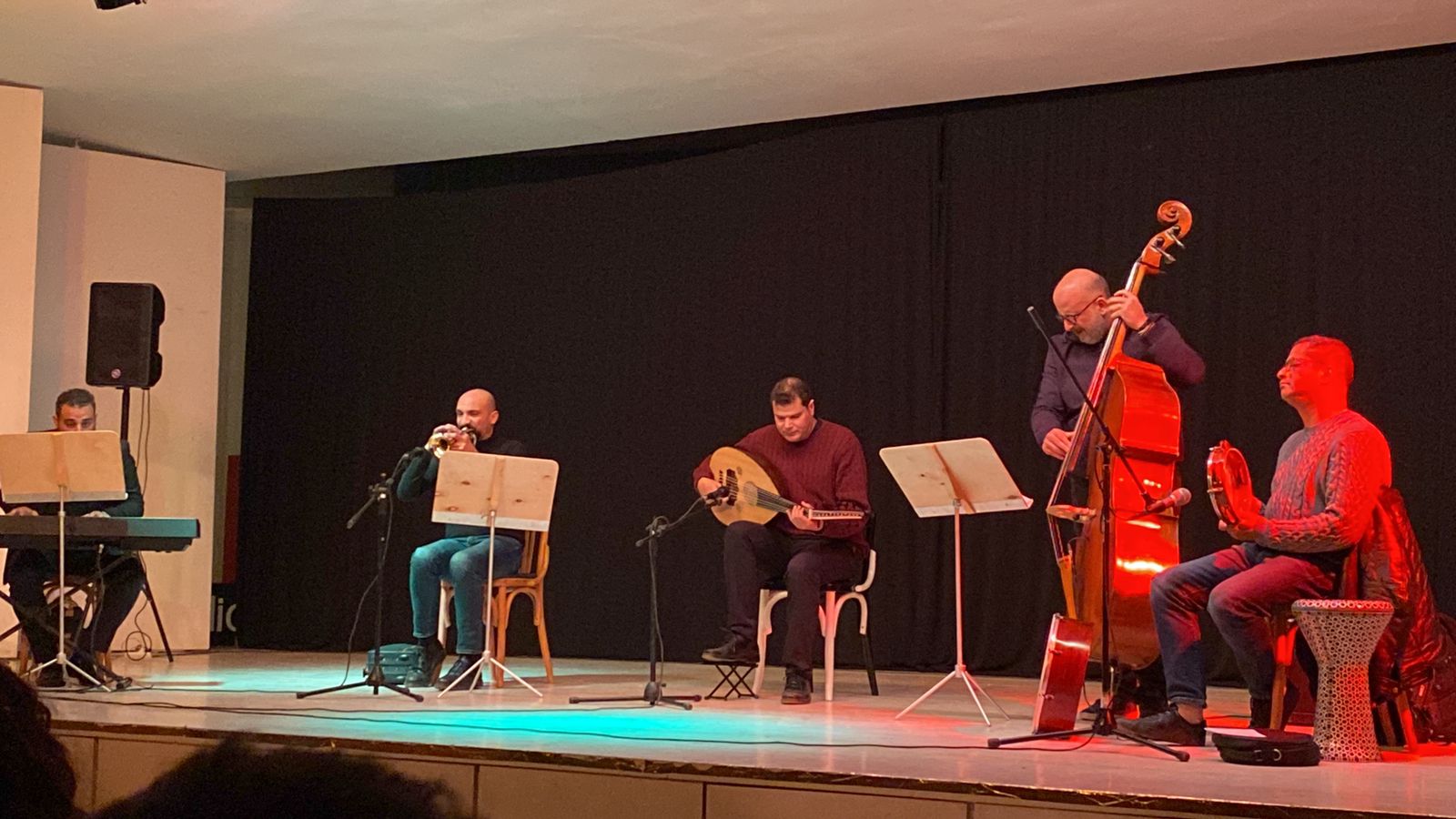 Hazem was known for choosing his melodies and music that leave an impact on life inside you and take you in the enchanting and distinctive world of music that is unparalleled and without noise.

The Culture Square at Heliopolis University is an enlightening forum for students, professors, residents of neighboring villages and cities, those interested in local and global cultures, researchers, entrepreneurs, and partners from different universities.
It is worth noting that the space of Culture at Heliopolis University for Sustainable Development is a multi-component venue that includes the Roman Theater in the heart of the campus, which can accommodate up to 1,000 participants.
A theater hall can accommodate up to 250 visitors and the main Ibn Rushd hall for exhibitions and lectures. The three components of Space of Culture are designed to focus specifically on the supporting visual and audio equipment. They were all equipped with modern sound and lighting systems to produce great magnificence and dazzling shows.