Heliopolis University for Sustainable Development participated in the 11th International Tourism Conference "Egypt's Vision 2030" held in Luxor. The conference was organized by the Faculty of Tourism and Hotels at Fayoum University in cooperation with the University of Southern California and Durham University.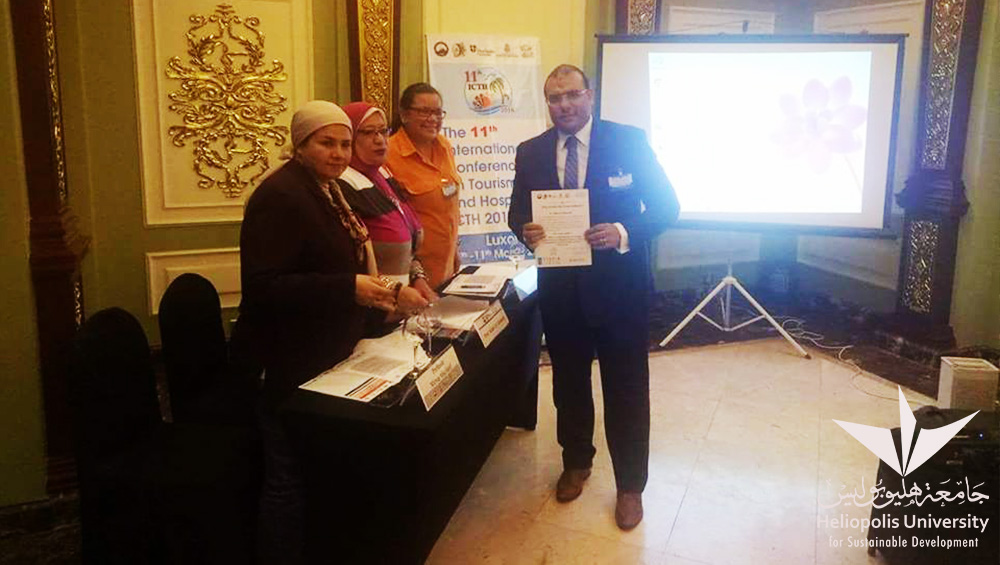 The University participated through a research article by Dr. Ahmed Ghobashi, Director of the Core Program and Teacher of Modern and Contemporary History.  The article entitled "Cultural Contributions of Foreign Communities in Egypt in the Modern Era since Muhammad Ali until the First World War".
Dr. Ghobashi pointed out that the presented paper shed light on the most influential three communities: the French, German and Armenian in fields of journalism, Egyptology, education, and arts.