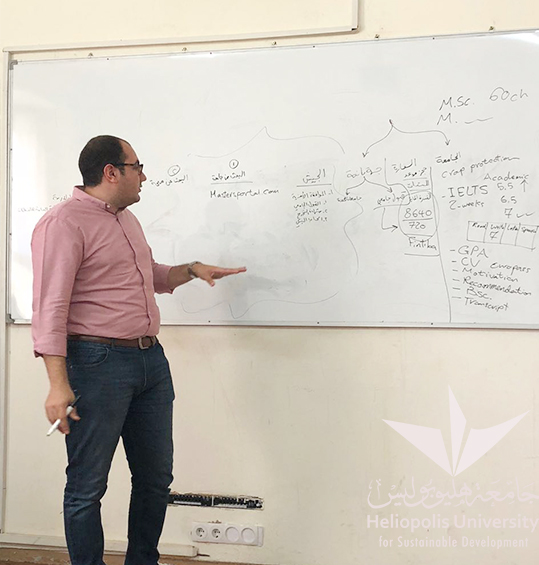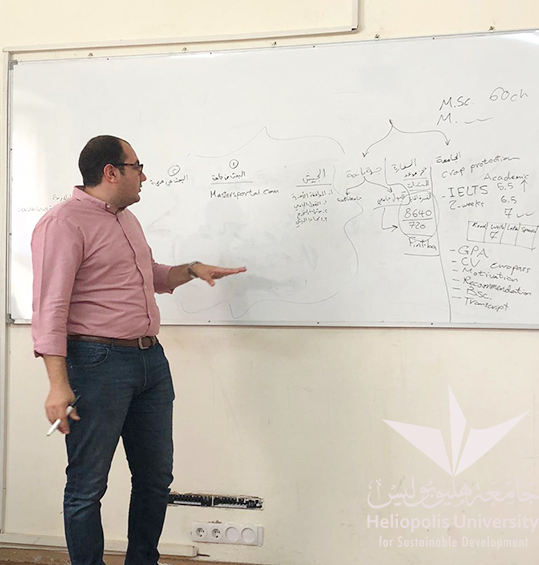 Under the title "Postgraduate Studies", Heliopolis University Alumni Unit organized a workshop in Business and Economics building on August 28. The first session was presented by Yassin Al-Sharif, a former Teaching Assistant at the Faculty of Engineering, about how to apply to postgraduate programs in foreign universities. He explained how to start by searching for the most suitable university that offers the specialized program the applicant seeks to join with affordable tuition fees. Applicants then should check the admission requirements, fill up an application and pass the admission tests. Then, a bank account should be opened and all procedures related to the embassy should be completed beside the military service for males. Al-Sharif also elaborated on the funding issue and how to find funding entities.
The second session dealt with postgraduate studies in Germany in terms of opportunities and challenges. It was facilitated by two Teaching Assistants at Heliopolis University, Mohammed Anwar and Omar Al-Dahan. Anwar emphasized the importance of participating in scientific events and seeking opportunities to continue studying after college. He also provided some details about funding entities and how to lead a smooth fruitful life in Germany.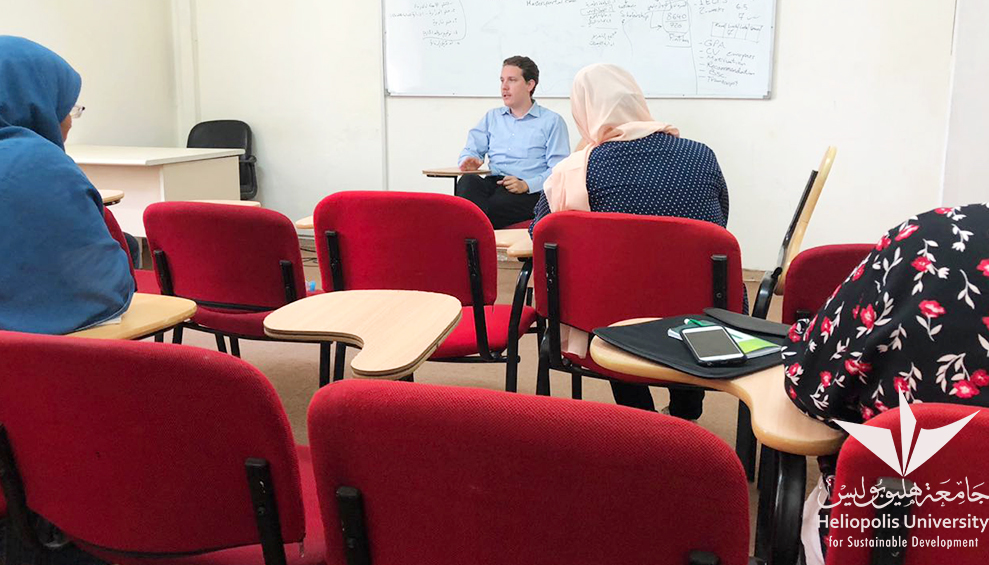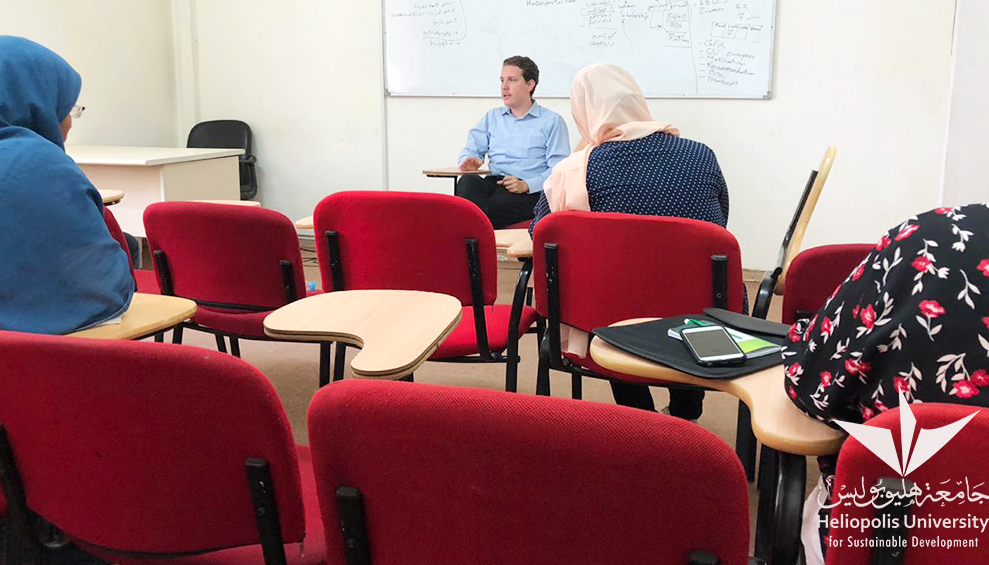 Al-Dahan confirmed that studying abroad would be different and applicants should be ready by improving their skills of critical thinking, self-learning, and conscious reading. He also provided some details about the possibility of distance learning and getting full or partial scholarships.
The third session discussed postgraduate studies in Egypt and it was presented by Mohammed Reda, Teaching Assistant in the Faculty of Engineering. As he is about to discuss his master's degree at Ain Shams University, he presented some tips and suggestions regarding postgraduate studies in Egyptian public universities.