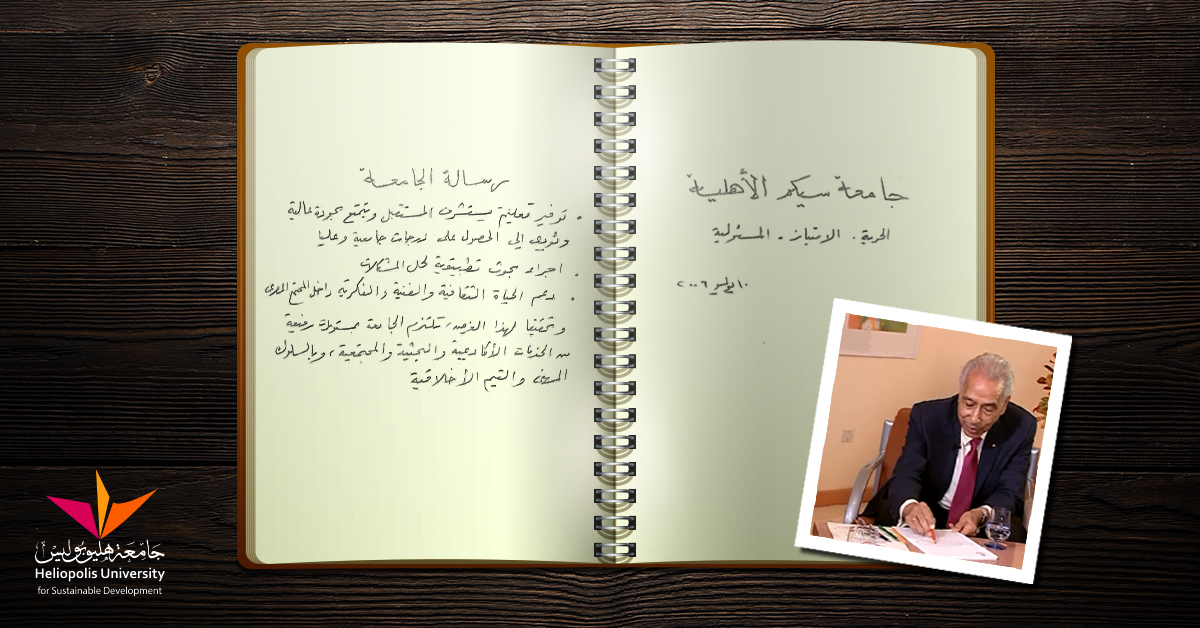 That is how Dr. Ibrahim Abouleish –May He Rest in Peace – dreamed of establishing Heliopolis University in 2006.
He dreamed that it matches "Iwnw," the oldest knowledge center in history established by the ancient Egyptians and the Greece called it "Heliopolis", which means the city of the sun. It was in fact a sun of wisdom and knowledge for the whole world.  "Iwnw" in hieroglyphic means the pillars. Dr. Abouleish planned to establish Heliopolis University based on pillars of academic teaching, scientific research, and practice.
Every day we read millions of words in articles, posts, scientific theses but they are all spiritless. Words of determination, courage, and persistence are the only words that remain.
Two years after his departure and his thoughts, dreams, and spirit as a visionary and social entrepreneur continue to inspire us to move forward in the way of human development.
Whatever your dream is far away, your will and faith in your abilities will overcome all challenges and obstacles.
Yesterday's dream will be today's reality
Just write down your dreams with persistence to make a difference and unfold your potential and you will discover unlimited powers.