Again, orient and occident music meet at the "Space of Culture". This time was during a concert of "Farsha", the student band of Heliopolis University for Sustainable Development. The young band performed their first gig at the campus in the framework of opening the new "Space Playground".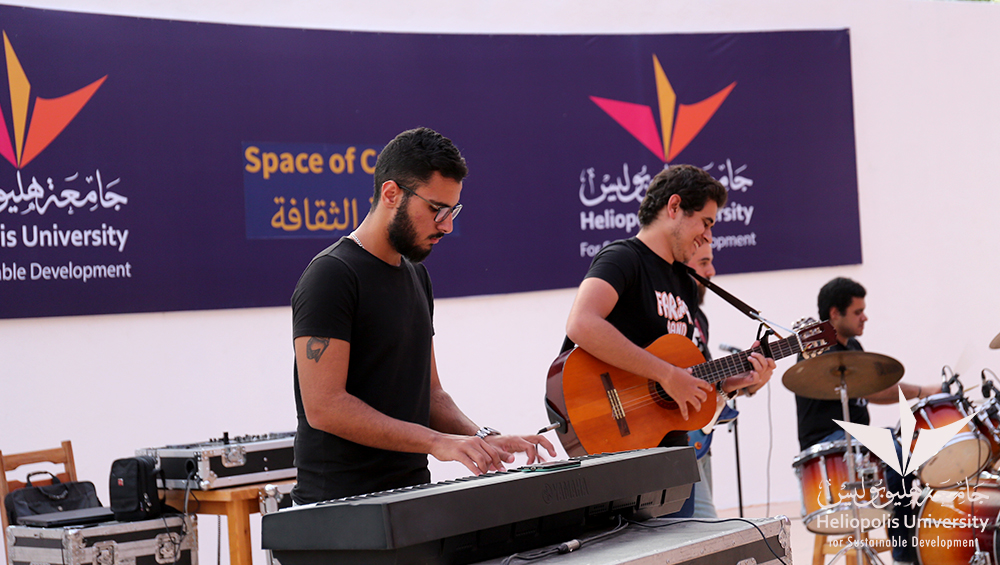 "Farsha is named after a cafe in Sharm El-Sheikh", one of the band members announced in the beginning of the concert. "There, we found our band is resembled in the mix of its traditional Bedouin decorations and the modern electro music playing in the background."
The student band sang and played cover versions of popular songs in their own fashion – in which the Tabla, as a traditional instrument, created a delightful rhythm combined with electric guitars. Especially unique was the rap song that the band has written and composed. "Farsha" presented their song as a surprise to their colleagues, who attended the concert next to SEKEMs managers and employees.
On the occasion of opening the "Space Playground", the students of Heliopolis University had also spent together an interactive sports day full of competitions.
Noha Hussein
Opening the "Space of Culture"
Cairo Celebration Choir at "Space of Culture"