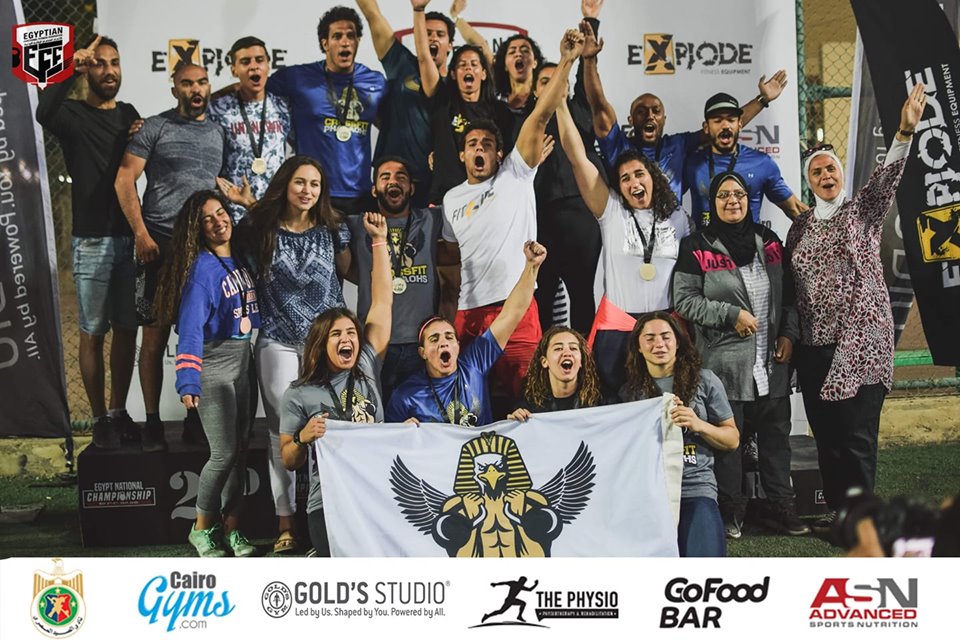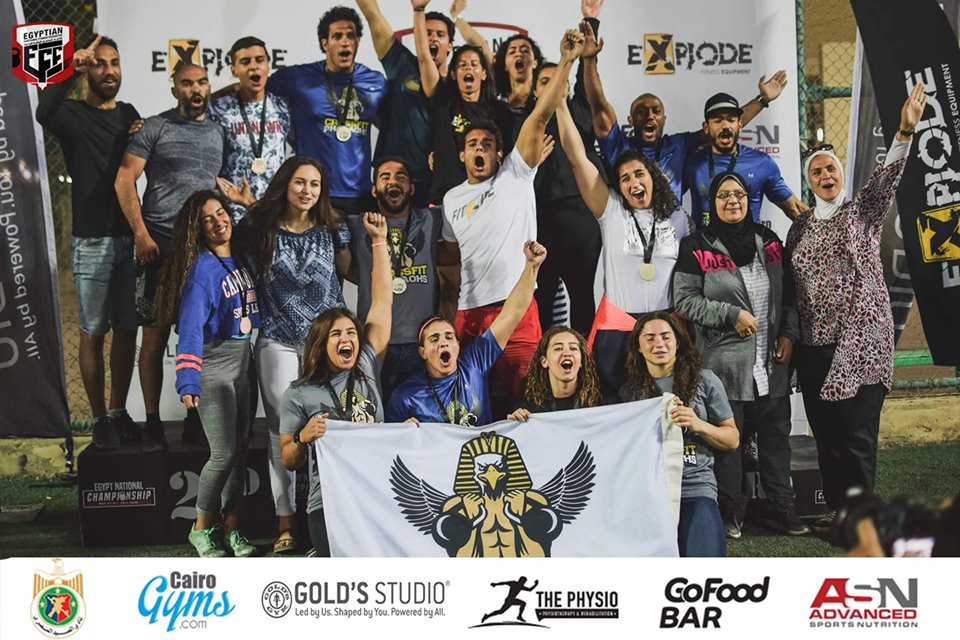 Two of Heliopolis champions won advanced positions at the National Championship for Crossfit that was organized by the Egyptian Functional Fitness Federation (EF3) on May 3-4 in Cairo. Eyad Hossam, Heliopolis Business and Economics student, won the third place for competitors under 21. His sister Engy Hossam's team (The Pharaohs), Teaching Assistant at the Faculty of Pharmacy and Heliopolis University alumni, also won the first place in the same Championship. In addition, Engy participated last February in the Crossfit Games Open Competition and won the title "3rd Fittest in Egypt".
Eyad has been practicing swimming since childhood as a member of Al Ahly Club, which qualified him to join the Egyptian National Team and participate in many Arab and international competitions, including the Arab Championship in Algeria in 2011 and won the first place and the Arab Championship in Dubai – United Arab Emirates in 2015 and won the first place as well. He also took part in the Singapore World Championship in 2015 and the World Swimming Cup of the same year in Hungary.
Engy started rowing since she was ten years old. She was the first Egyptian rower to join London Olympics in 2012 for lightweight women's double sculls. She participated in many national and international championships during the last few years. She won the gold medal at the African Championship five times and seven times at the Arab Championships. She also won the National Championship more than ten times. Last year, she won the first place in lightweight women's single sculls at the National Rowing Championship of universities. Forty five public and private universities participated in this championship.
These special skills and high level of fitness that both siblings gained over the years through their practice of swimming and rowing encouraged them to join crossfit competitions last year and so speedy become champions this year.