God wants us to know that life is a series of beginnings, not endings. Just as graduations are not terminations, but commencements. Creation is an ongoing process, and when we create a perfect world where love and compassion are shared by all, suffering will cease.
Bernie Siegel
In their elegant gowns, Heliopolis University graduates gracefully entered Ibrahim Abouleish Theater with loving smiles and claps of family members and friends all around. It is a long-awaited day to celebrate their achievement and mark the end of a successful chapter of their lives; it is the graduation day for around 150 students.
Helmy Abouleish, Chair of the Board of Trustees, inaugurated the ceremony by welcoming all attendees.
"We are so proud and happy as we send them all as champions of sustainable development. We believe that all our graduates will contribute to a better future for Egypt, which is the main goal of HU".
Prof. Dr. Mohamed Yousri Hashem, the University President, congratulated all parents for reaching this day. It is the day they waited for a long time since their children's birth. He also addressed the graduates not to stop seeking knowledge and to have an effective role in improving their society by taking part in the drug industry as pharmacy graduates and face Egypt's challenges related to energy and water resources as engineering graduates and to fight corruption as business graduates.
"By establishing Heliopolis University, Dr. Ibrahim Abouleish had a dream that may last for 200 years to realize and today we are witnessing the realization of a great part of that dream"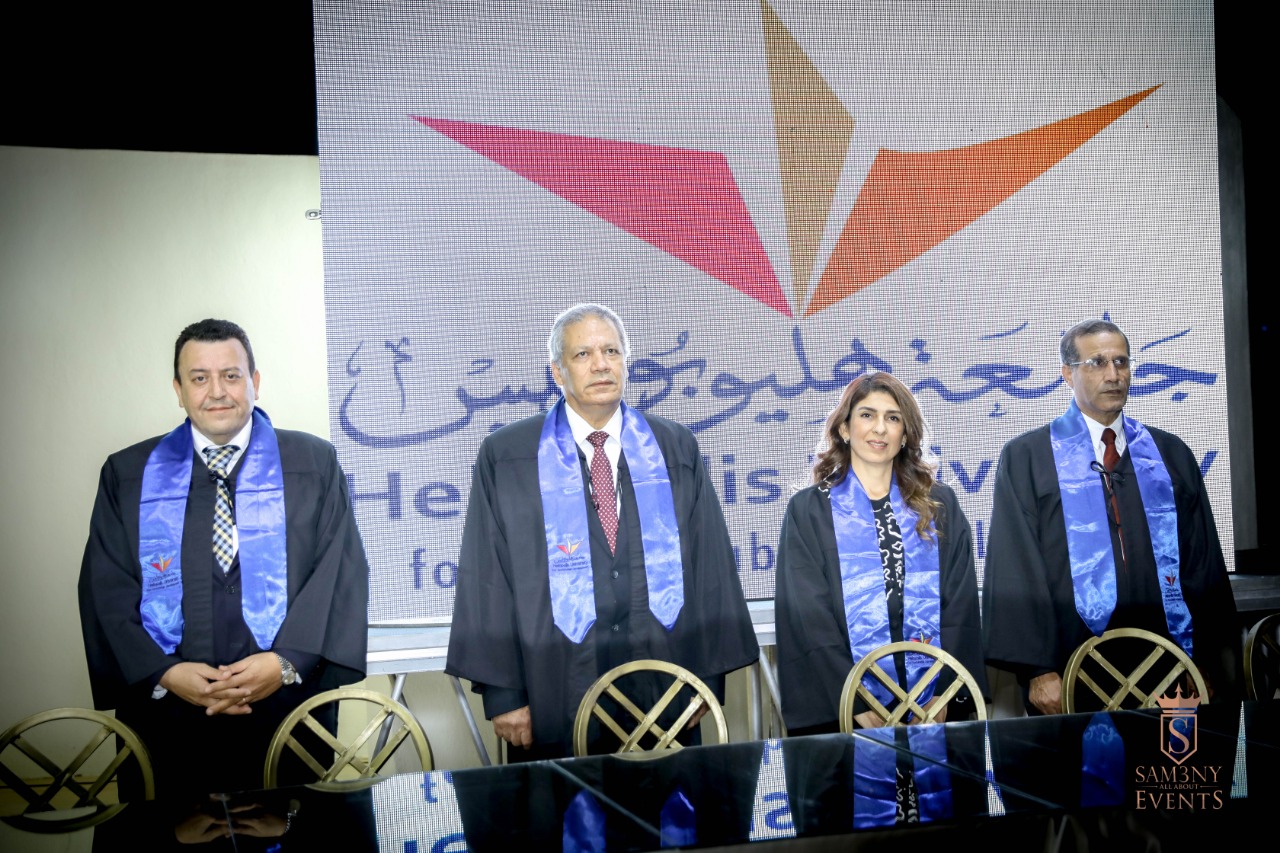 The three deans of Engineering, Pharmacy, and Business also made heartfelt motivating speeches and gave graduation certificates to the graduates whom they aspire to be the ambassadors of change for a better future.
Dr. Elzoheiry, the first president of Heliopolis University was keen to attend the ceremony.
"For most universities, graduation day is a tough transformation from theory to practice. For HU graduates, the transformation is smooth as they are already acquainted with current global challenges and explored innovative solutions."
At the closing, Prof. Dr. Yousri Hashem was grateful for all the efforts that were exerted to launch the two new faculties: Faculty of Organic Agriculture and Faculty of Physical Therapy. However, "we still have a long way to go, as we need to have more faculties that over all life aspects and to entrust many more to take over the mission of sustainable development, as you will already do now" he said.