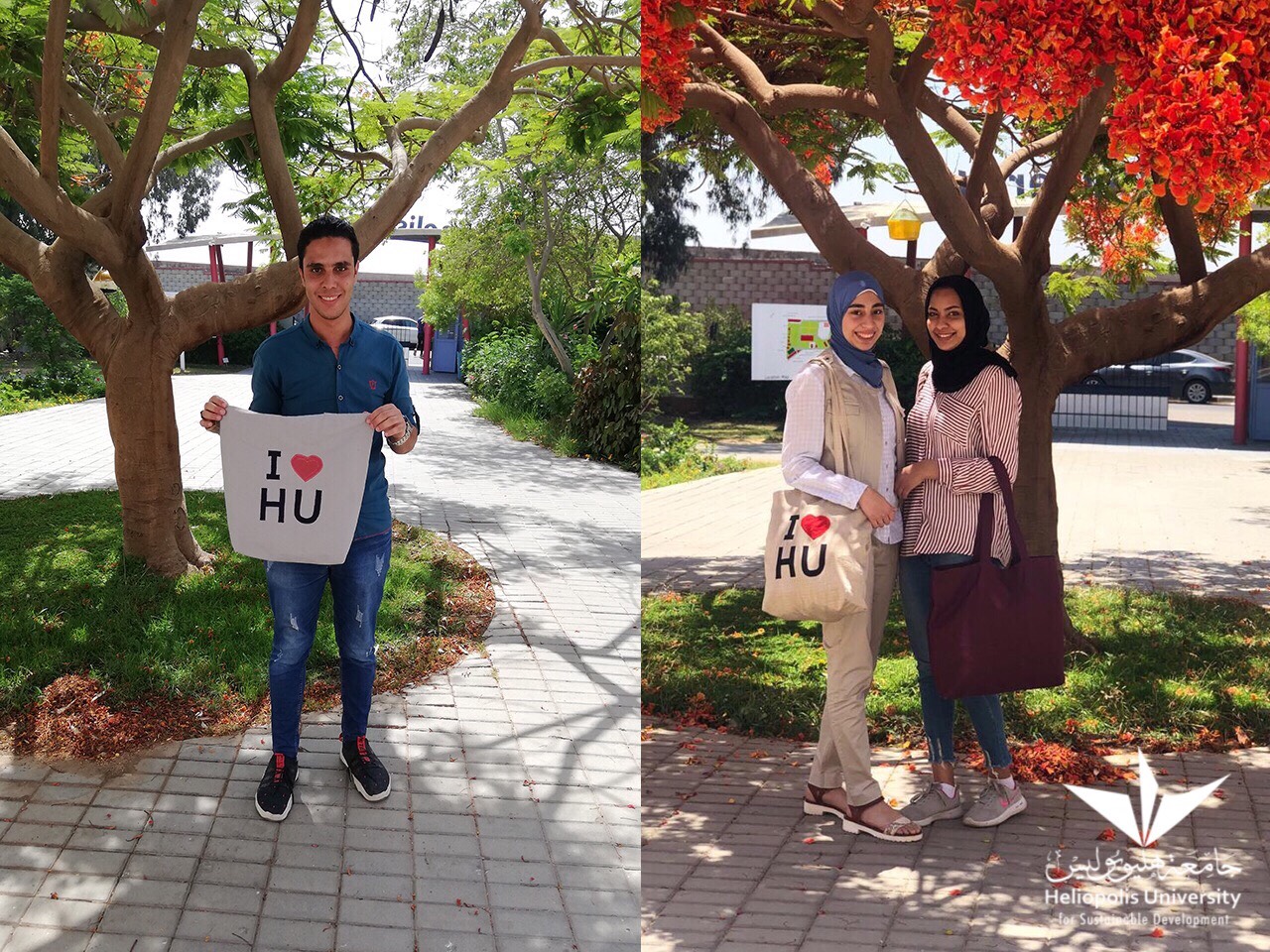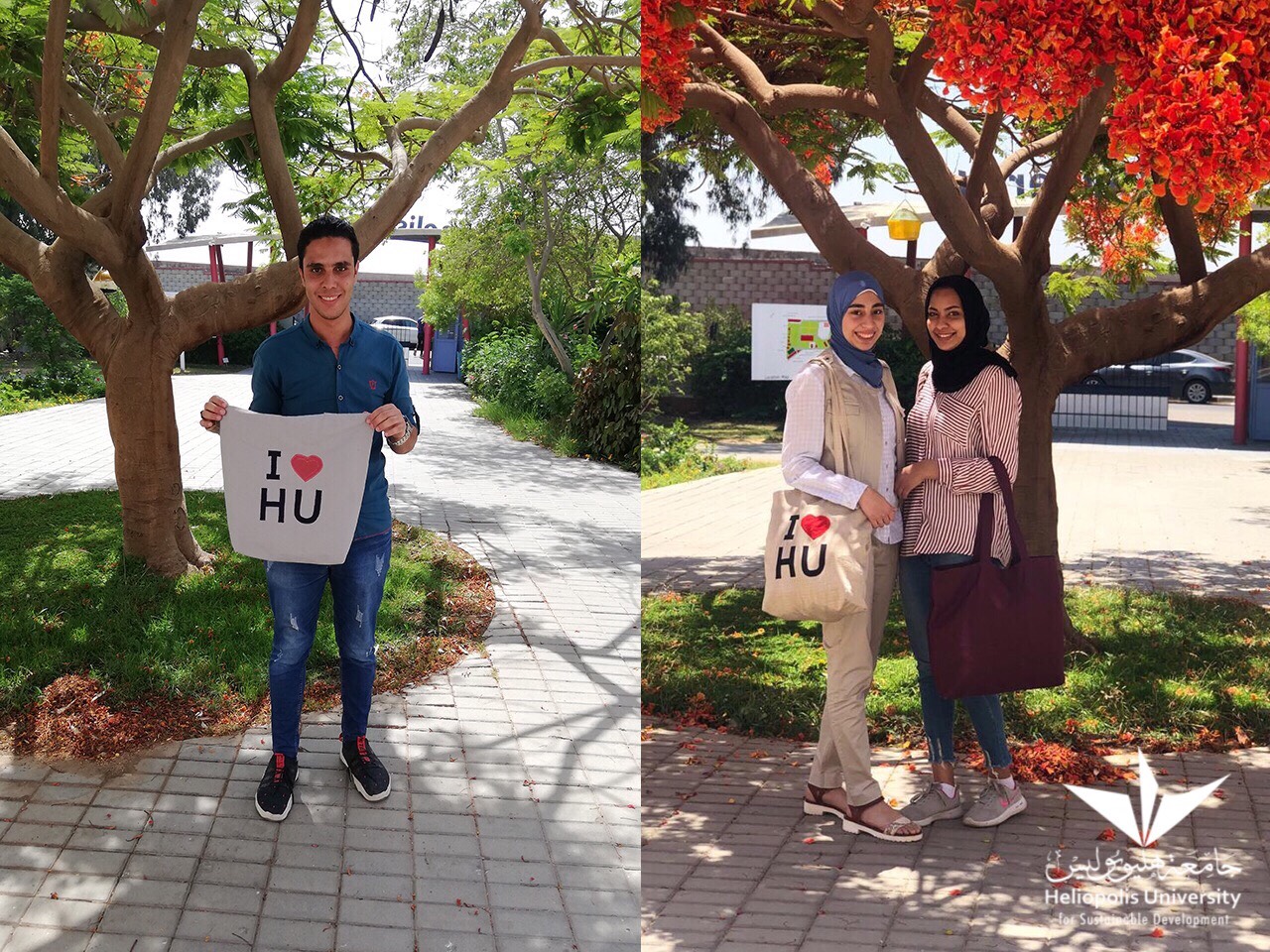 "If you were to start a new business, what would it be?"
This was the question that sparked the idea in their minds.  It was their assignment in the Creativity and Entrepreneurship course to create their own business model canvas.
Eglal Abdelal and Sara Ragab who just graduated last year from the Faculty of Business, Heliopolis University with a major in accounting thought of a business that would comply with the sustainable development concepts. Later, Abdallah Khalil, a student at Heliopolis Faculty of Engineering joined their team. At the very beginning, they recycled old clothes to be cloth bags. However, they could not continue this recycling process as used clothes are sold only in huge amounts which they cannot afford.
After a while, the university started the No Plastic initiative that banned using single-use bags on campus. This initiative encouraged them to remodel their idea and start manufacturing new cloth bags as a sustainable solution to plastic bags. Instead of sending the material to tailors, they started to learn sewing and knitting to cut down their cost. Also, they know now where to buy the polyester-free material with best prices to produce authentic sustainable bags from natural cotton.
Despite all the challenges, ESAC: Perfect Style (that is the name the team have chosen for their project) are persistently continuing their journey and planning to create new products like back bags, pencil cases, and others. With the continuous support of the Entrepreneurship Center for Social Impact (ECSI) in Heliopolis University, they wish to follow the business model that Dr. Ibrahim Abouleish created when he started SEKEM and Heliopolis University "that combines commercial success with social and cultural development."