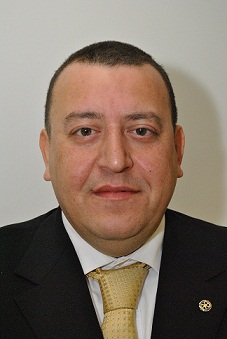 Dr. Omar Ramzy is a Professor of Marketing and Dean of Business and Economics. Dr. Ramzy received his BA, MSc, and PhD degrees in Business Administration at the Faculty of Commerce, Ain Shams University.  He contributed to many international conferences such as "The Practice of Trade Policy: Economics, Negotiations, and Rules" held at  John F. Kennedy School of Government, Harvard University and "Innovations in Capacity Building for Planning and Managing Local Services for Development" at the School of Policy, Planning and Development, University of Southern California. He was awarded the Certificate of Honorary Citizenship of the State of Maryland for his performance at the Economic Reform and Project Efficiency program.
Dr. Ramzy was a Fulbright Scholar in the United States and he conducted research and published several papers. He significantly contributed to developing the curriculum of the Faculty of Business and Economics at Heliopolis University. The curriculum focused on sustainable development and provided emerging thoughts on blending sustainable development themes with green business and enterprise models. He lectured as a guest speaker at Penn State, George Washington, and Kutztown Universities. He also visited a number of European and regional universities in Ireland, Greece, Germany, Britain, Austria, Cyprus, Lebanon, and Jordan.
Dr. Ramzy is specialized in new and emerging Marketing fields like Green Marketing, Social Media Marketing, Retailing, Digital Marketing, E-Commerce, Consumer Behavior, Place Branding, Strategic Marketing, and Islamic Marketing. He has published several research articles in international journals like the European Business Review, Global Business Review, Sustainability Accounting, Management and Policy Journal. He has also written many marketing cases based on Middle Eastern organizations in "Marketing Management" (Arab World Edition) by Kotler and Keller. He also coauthored "Marketing for Middle Eastern Managers" textbook with Prof. Noel Capon. Dr. Ramzy is particularly interested in connecting between western and eastern cultures and engaging with students around the world through intercultural dialogue.
Throughout his career, Dr. Ramzy focused on blending academia with practice and gained significant experience through his work at Procter & Gamble. He previously participated in a joint United Nations Development Program (UNDP) and the Egyptian Ministry of Investment and International Cooperation (MIIC) task force to monitor Egypt's trade and investment transition from a planned socialist economy to a liberal free market economy. The World Bank and the International Monetary Fund in particular, and the development literature in general have recognized these efforts as a major success. Dr. Ramzy also maintains adjunct faculty appointments at a number of universities and other educational institutions.