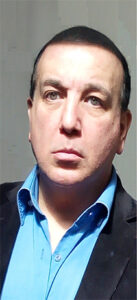 Dr. Tamer Ali Ismail El Gohary is an Associate Professor of Irrigation and Hydraulics and Head of the Department of Civil Engineering (Water Program), Faculty of Engineering, Heliopolis University for Sustainable Development since September 2016 till now. In addition, he is the Director of the Engineering Advisory Office (Dr. Ali El Gohary for Engineering Consultations) since 2009 until now.
He received his master's degree in 1998 and his PhD in 2001 from the Faculty of Engineering, Ain Shams University. He is also a consultant engineer specializing in the design of concrete structures certified by the Egyptian Engineers Syndicate. He has designed several drinking water and sanitation plants, as well as water and sewage networks in several Egyptian governorates in cooperation with the National Authority for Potable Water and Sewage.
In 2012, he was certified as a Professional Engineer by New Hampshire Syndicate, USA. He was Assistant Professor at the Civil Engineering Department of the Higher Technological Institute in 10th of Ramadan City from September 2011 until January 2013, an Assistant Professor of Civil Engineering at the Canadian Higher Institute of Engineering between September 2013 and September 2014, and then Head of Civil Engineering Department from September 2014 until March 2015 at the same institute.  D. El Gohary also served as the Chief Engineer of Dr. Ali El Gohary for Engineering Consultations from 2001 until 2009 and then as Consultant and Director of the Office since 2009 until now. Dr. El-Gohary has more than twenty years of teaching experience of various undergraduate courses to engineering students in many Egyptian institutes and universities. He also supervised several graduation projects. He has more than 30 research articles in the field of sediment transport, water and air pollution, port and groundwater engineering. He has published these articles in many international conferences and magazines.