Heliopolis University Center of Education for Sustainable Development
(HUC-ESD)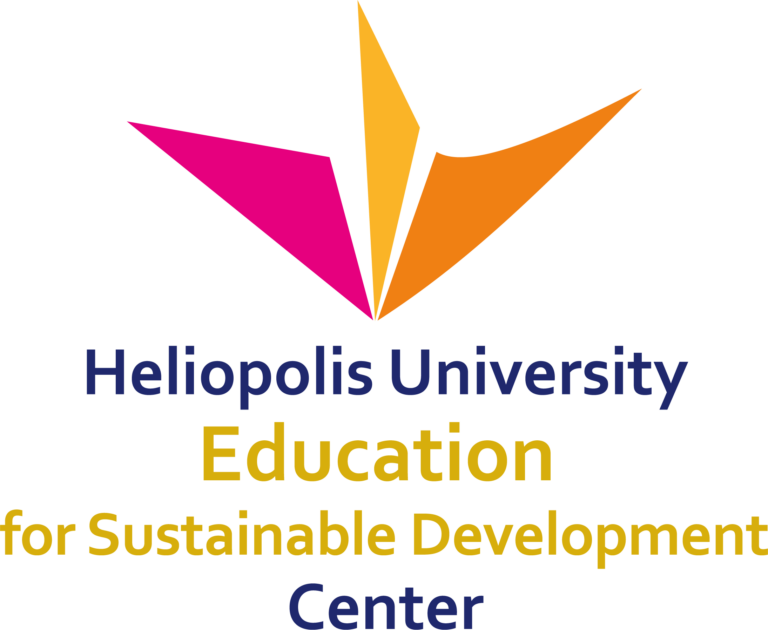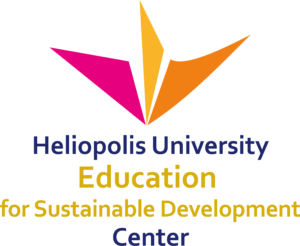 Introduction
Heliopolis University aims to deepen and incorporate the concepts and principles of sustainable development in the various educational, research and service fields, and works to apply them in its own community and seeks to spread awareness and knowledge of these principles at the local and regional level, and in an effort to implement its vision and mission, Heliopolis University has embarked on developing an ambitious plan in order to support and provide the faculty members and the teaching assistants with innovative and non-traditional methods of teaching and learning, for being a contributor and implementer of the Global Initiative for Education for Sustainable Development, which has become a new trend in teaching and learning.
Education for sustainable development is based on integrating the central issues of sustainable development in teaching and learning and supporting the acquisition of competencies that help individuals and societies to live and work together in a way that enables them to face future development challenges. At the international level, it is increasingly noticeable that education for sustainable development is a key component of high-quality education, and therefore education for sustainable development should be understood within the scope of comprehensive and transformative education that focuses on an educational process in an interactive manner that ensures the inclusion of the learner. Hence Heliopolis University initiative to establish a center based on disseminating the principles and fundamentals of teaching and learning for sustainable development. It is not only limited to providing service within Heliopolis University, but its role extends to support other institutions within the framework of the general plan of the center.
Vision of HUC-CF
Heliopolis University Center of Education for Sustainable Development to be a pioneering and distinguished center in unfolding the potential of individuals and societies and motivating and inspiring transformative models for comprehensive and sustainable human development.
Excellence in developing the capabilities, skills, and competencies of those in charge of the educational process for all age groups on the foundations and principles of sustainable development.
The main objective:
Striving to build and consolidate a community of practice through the exchange of ideas, innovation, skills, and joint work to create knowledge at the local and international levels.
Activities and services of HUC-CF
Heliopolis University Center of Education for Sustainable Development provides training, advisory and research services in the field of education for sustainable development and includes a range of activities that are generally based on the following:
Training courses for faculty members and universities' teaching assisting staff.
Training courses for teachers in schools.
Training courses to train the trainers.
Supporting and implementing local and international educational projects, whether inside or outside the university, with various stakeholders.
Design and implement participatory applied research in order to strengthen the quality of education and community service.