Heliopolis University sent 11 students from the Faculty of Business and Economics to Zuyd University to complete a full semester of six months from February to the end of August this year. This comes within the framework of the university's plan to enable its students to learn about the global changes in the field of education and scientific research and the most prominent methods adopted by foreign universities and then acquire various academic and cultural experiences.
This exchange is part of the Erasmus Plus program, a wide-ranging program that allows countries in the southern Mediterranean and other regions to participate in education, training, youth and sports in European countries.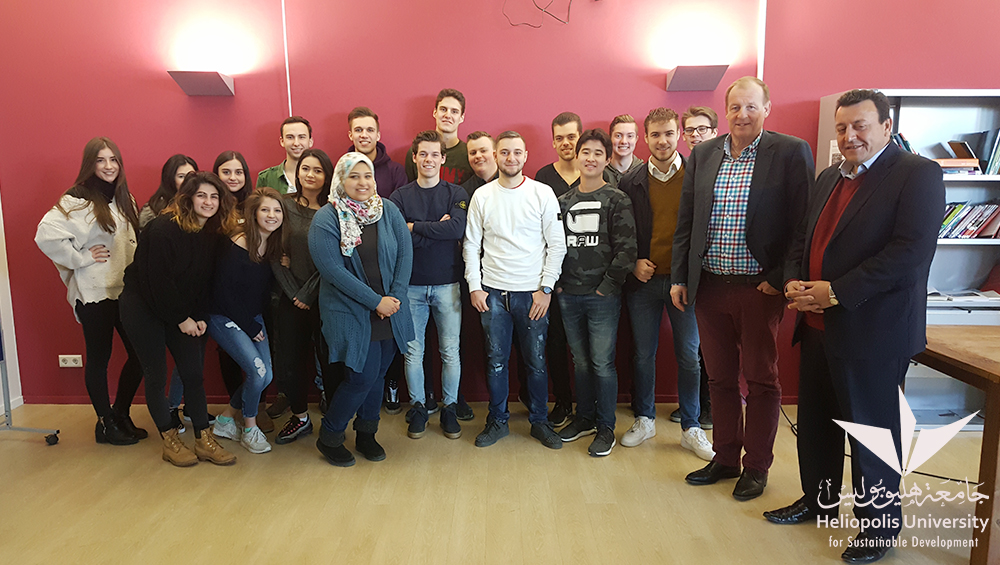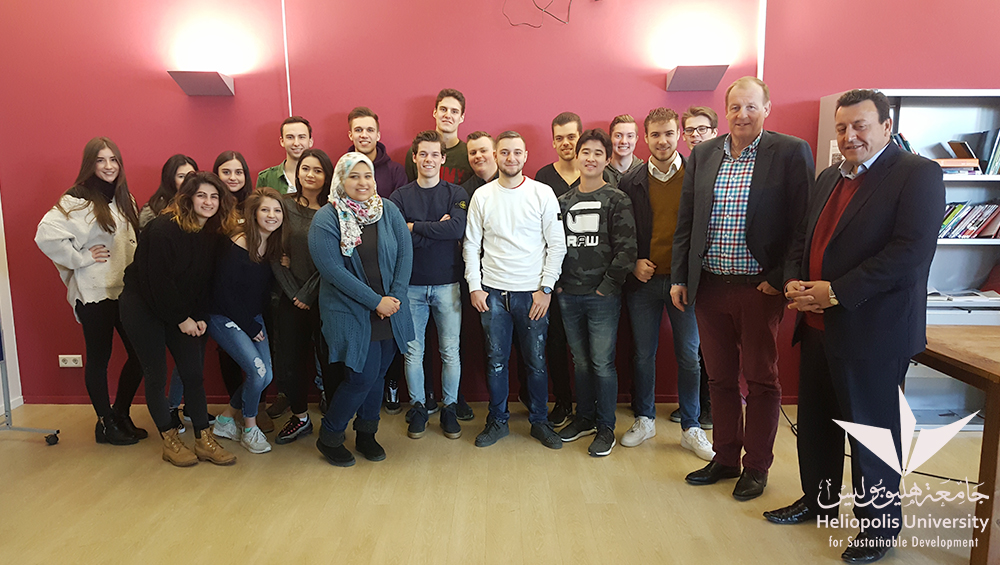 Two Business and Economics faculty members were sent to deliver lectures at Zuyd University. Dr. Omar Ramzy and Dr. Magda Gharib. Dr. Omar Ramzy, Acting Dean of Business and Economics, delivered many important academic lectures in the field of management and participated in many workshops there.
As an Assistant Lecturer of Finance, Dr. Magda Gharib delivered a number of prominent sessions around the most recent updates in the business environment in Egypt.
Dr. Ramzy said that students will have practical training in a number of leading Dutch companies, which will be part of their assessment and completion of their studies.