Sweet days at SEKEM and Heliopolis University
Afdal Fareed-Marketing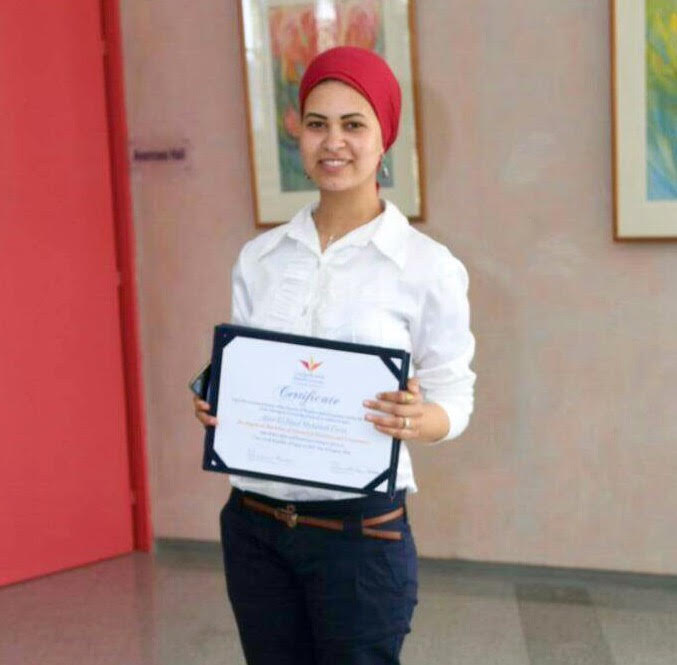 Happy childhood
I was born in the village of Galvina in Belbeis, Sharqia Governorate.
My village ,like any village in Egypt, does not close the doors of the houses and delicious dishes are exchanged among the villagers.
SEKEM School is a beautiful place
SEKEM school was and still a beautiful place for me. Not going to school was like an extreme punishment I couldn't resist. There , we could participate in some interesting activities that were not available at home. We were one family at school and there was no separation or discrimination  between boys and girls.
One of distinguished activities at SEKEM School and Heliopolis University is Eurythmy or Movement course. Our performance was accompanied with Poetry or music.In the early elementary years, Eurythmy exercises were daily exercises done in the morning over two periods, which shorten in the following years to ten minutes in the early morning .Many of HU student did not like it at first. They consider it as merely dancing, but  when they start practicing it they adore it .
First day at Heliopolis University
On first day at Heliopolis University, I recognized that university life differs from the school life . Orientation was provided to give information about the faculties and its majors, degrees,academic programs , curriculum contents and career prospects.
Academic progress
 Other funny memories are related to first research project. It was more or less a copy and paste work. We knew nothing about scientific research method. Then we received a great help and compassion from our professors. After a while we were able to conduct professional researches based on research tools such as interviews and questionnaires, in addition to proper use of references. That was a big difference which enhanced our academic level. Today we can support freshmen students.
Internship
To gain some practical experience, I started training in ISIS Company during my first summer at Heliopolis University, 2013. I worked with export manager for Europe " Andreas Kabhenn" from 9 to 4 for 6 weeks. In same office room there were most company managers who were specialist in production, cargo, and accounting. I have learned a lot from them. I knew when each one receives the work from the other in a continuous cycle. I gained some information do not exist in books. I was the first trainee from Heliopolis University.
A look at the future
I can also see myself a university professor doing something different in a more conscious world; a world that interested in sustainable development and green thinking