As sports is an essential part of its students' activities, Heliopolis University Students Union hosted last Sunday the Egyptian former football star Ahmed Shobair.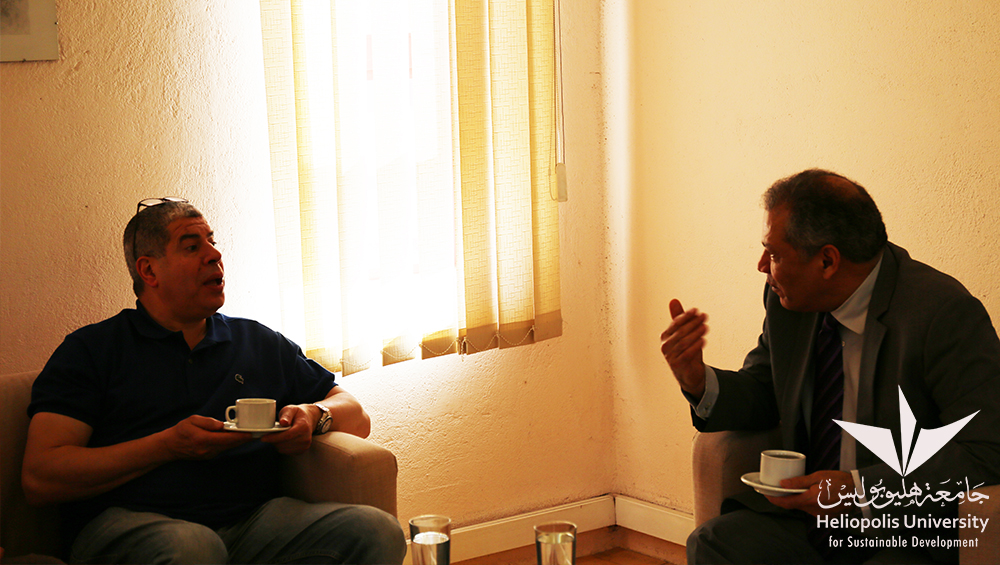 Shobair is the former Egyptian goalkeeper who played for the Cairo based El Ahly Club and Egypt National Football Team. He participated during the World Cup held in Italy in 1990. He is the former Vice President of the Egyptian Football Association. He is currently a renowned soccer TV commentator and show anchor.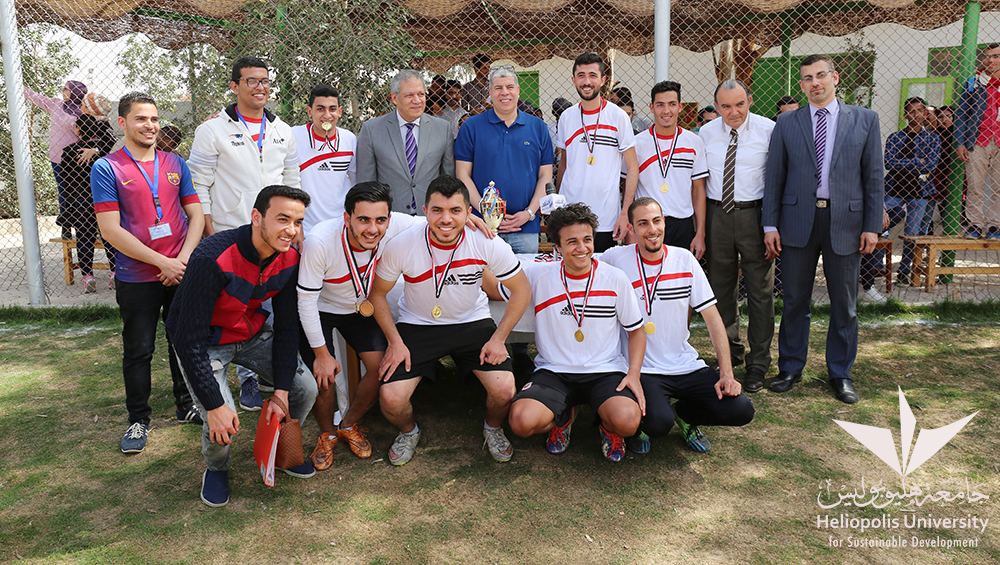 At the finale of Heliopolis University football championship, Shobair awarded the cup and medals to the students winning team. He then went in a tour around the university campus accompanied with Dr. Mohamed Yousri Hashem, the University President and Mr. Mohammed Gamal the Secretary General.
In an open discussion with the students, Shobair recounted his story and how he travelled to Cairo several times until he was allowed to be tested to join El Ahly Club at the age of 17.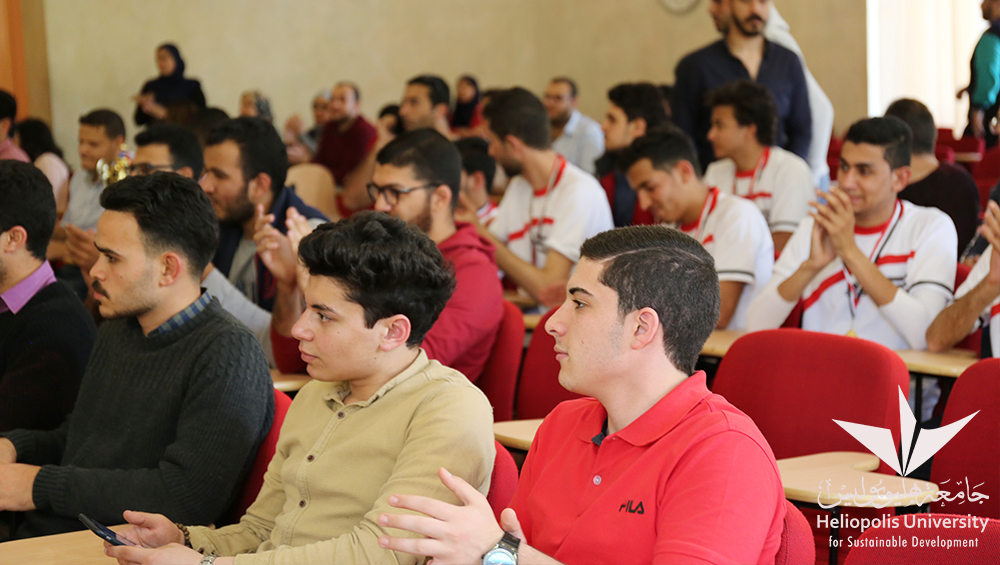 "Ahmed Abdel Aziz Shobair, El Ahly Club and Egypt National Team Goalkeeper… that were the words I've written on my room's wall since I was ten," says Shobair emphasizing that persistence and commitment is the sole key to success. He encouraged students to believe in themselves and never give up on their dreams.