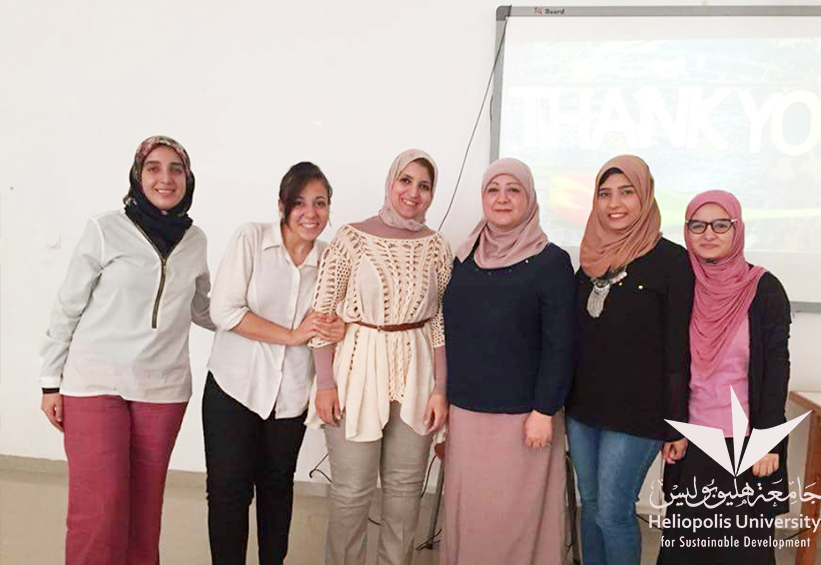 Self-medication has recently emerged as a social phenomenon in Egypt especially among adolescents. That is why Pharmacy senior students decided to explore about this currently persistent problem that has great negative physical and psychological impact on college students.
The main objective of their study was to evaluate the knowledge, attitude and behavior of the Egyptian college students who have medical and non-medical backgrounds in relation to drug use. Their cross-sectional observational study was done on around 500 college students using a validated survey to investigate their drug use.
"We noticed this bad phenomenon among our family members, friends, and also our colleagues," says Marianne Gamal, one of the project team members. "Due to the physiological and psychological changes the adolescents go through at this age, drug abuse is more common among them. They tend to be independent and resist any external advice".
The study was done on 503 college students. 309 of them are females and 187 males. 332 have medical background and 171 have not. The age of participants ranged from 18 to 24 years old and the average was 21. We discovered that drug abuse by adolescents is not only of over-the-counter drugs but also drugs that need prescriptions such as antibiotics.
The study results show that drug misuse by adolescents is a developing problem and has negative impact on their health and in sometimes it may take the form of drug dependence. Different development stages of adolescents can affect significantly their behavior to make certain decisions regarding drug use.
"Unfortunately, their decisions depend on information from non-specialized sources such as various media channels, friends, family members, etc. We suggest issuing more restrictions on drug use. Also, extended awareness campaigns should be launched." Says Marianne
"Adolescents should understand that they harm others as well, not only themselves. Misusing or overusing antibiotics in specific cause antibiotic resistance by several bacterial infections  … Instead of improving our health, drugs can severely harm it if we misuse them"
The project was tackled by Marianne Gamal, Menna Abdel Aziz, Mona Zakaria, and Eman Abdelhameed under supervision of Dr. Manal Hamed, Professor of Clinical Pharmacy and Head of the Department of Clinical Pharmacy and Pharmacy Practice.