Register Now for our New Faculty of Physical Therapy!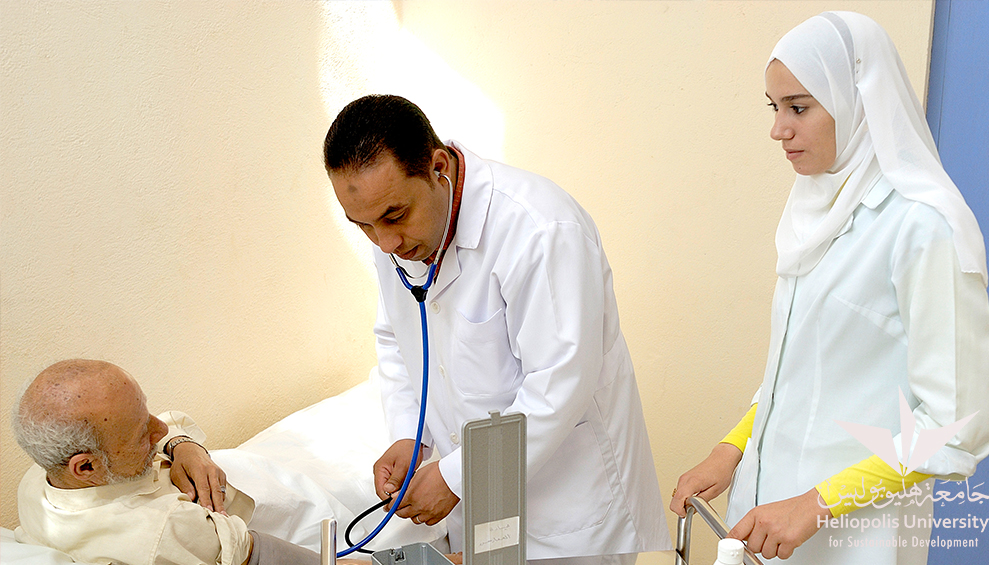 We are pleased to announce the establishment of the Faculty of Physical Therapy as part of Heliopolis University for Sustainable Development aiming at a healthier Egyptian community. The faculty is now open to interested students to join for the upcoming academic year 2018-2019.
Vision
The Faculty of Physical Therapy strives to achieve a sustainable and holistic approach towards healing and physical therapy that encourages patients to take an active role in their own health management, long-term wellbeing, and overall disease prevention for a healthier Egyptian society.
Mission
The Faculty of Physical Therapy pioneers a state-of-the art approach towards teaching and researching the field of physical therapy that heals and integrates the mind, body, and energy of the patients in a way that reflects their real needs and problems and solves them in a sustainable and continuous way.
Why Join the Faculty of Physical Therapy?
International Mobility: There will be opportunities for our students to study in international universities and institutions in order to be exposed to the most recent developments and applications in physical therapy.
Unique Academic Program: The faculty academic program includes unique specialties such as alternative medicine and the use of natural oils from plants as a means of natural treatment in addition to the recognized methods.
Apply now here to join our Faculty of Physical Therapy!