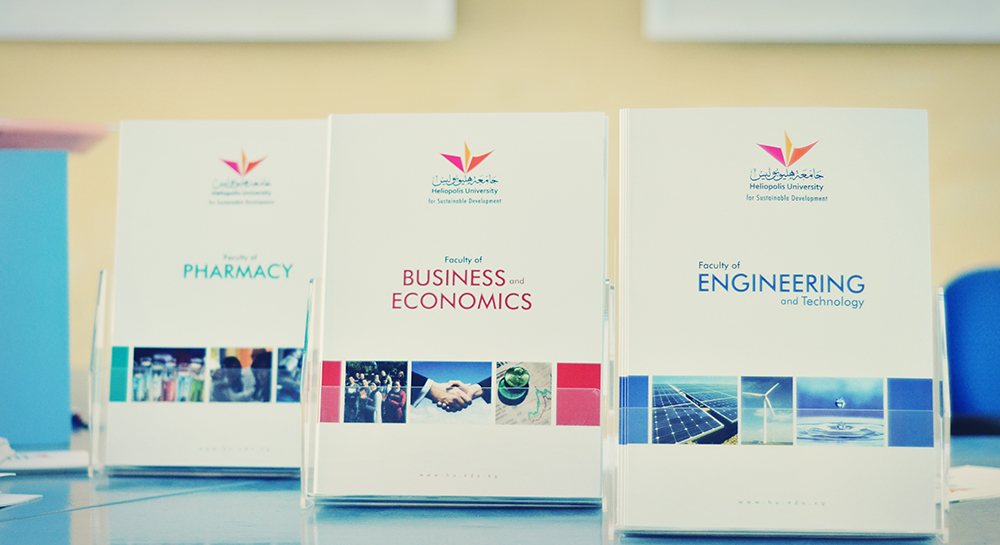 Heliopolis University (HU) offers three faculties – all of which play an essential role in sustainable development: new models in business and economics, innovative engineering solutions and comprehensive health care.
Our way of teaching is geared towards an advanced dynamic curriculum, developed together with international partners. Prominent faculty members, small student numbers, modern teaching methods and student exchange programs create an optimal learning environment and ensure a high standard of education.
All degree programs are accredited and bases on the credit hour system, easily transferable into European credit transfer system (ECTS), which allows for international mobility.
Enroll Now
To start your studies at Heliopolis University in 2018, Register using the online admission form, attach the required documents, and bring it to the Admissions Office located on the Heliopolis University premises.
Good to know
Heliopolis University furthermore offers financial aid as well as scholarships. Also student transfer programs are offered, as well as national and international internships.