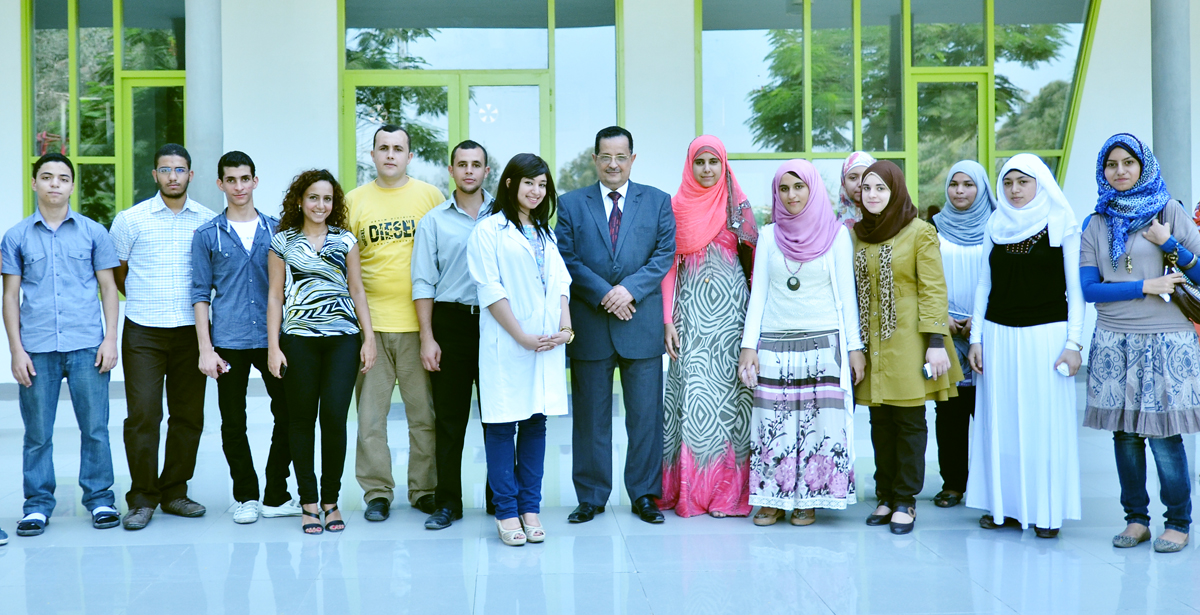 Heliopolis University for Sustainable Development (HU) pioneers the introduction of students and the community to sustainable development through a renewed understanding that integrates teaching, learning, research, and practice.
Full Accreditation; All degree programs are accredited by the Egyptian Ministry of Higher Education and based on the credit hour system, compatible with the American and European credit transfer system (ECTS).
HU has adopted the "Project Competence Degree" concept, whose crowning feature is the intertwining of theory with business needs. HU aims to develop social entrepreneurs who are able to face and overcome tomorrow's challenges through innovation, collaboration, and technology.
During the course of their studies, students will work on projects with partner companies using the problem-solving approach. Thus, they acquire new competences through studying and applying new skills in a real-life environment. This also allows the students to focus on an area of their choice, keeping motivation high throughout their studies. In the long term this will allow personal success to be meaningfully linked with business success.
The degree obtained is grounded in solid academic education coupled with practical experiences that simultaneously address business needs and inspire students to think innovatively.
HU offers the unique core program that aims to develop students' capacity for innovation and social responsibility.
Partnerships with International Universities
HU implements international partnerships with variety of entities.
Modern Teaching Methods
The quality of classrooms and the technology embedded in laboratories help students and faculty to excel in their academic and research endeavors.
Welcoming Environment
Students are correspondingly encouraged to live a full well-rounded student life on campus. Student life on campus invites students to explore their individual potential and capabilities.
Research Based University with State of the Art Facilities
Heliopolis University Center of Research for Sustainable Development aims to prove Egypt's capacity to conduct, publish and disseminate relevant social and scientific research in the areas of medicine, pharmacy, engineering, biodynamic agriculture, the arts and social sciences. Its demand driven research is designed to meet the requirements of the community, the companies and the country alike and builds on national and international collaboration.
Qualified local and international professors
Meaningful, rich, and exciting student activities
Diverse opportunities for training and employment within the SEKEM Group of Companies